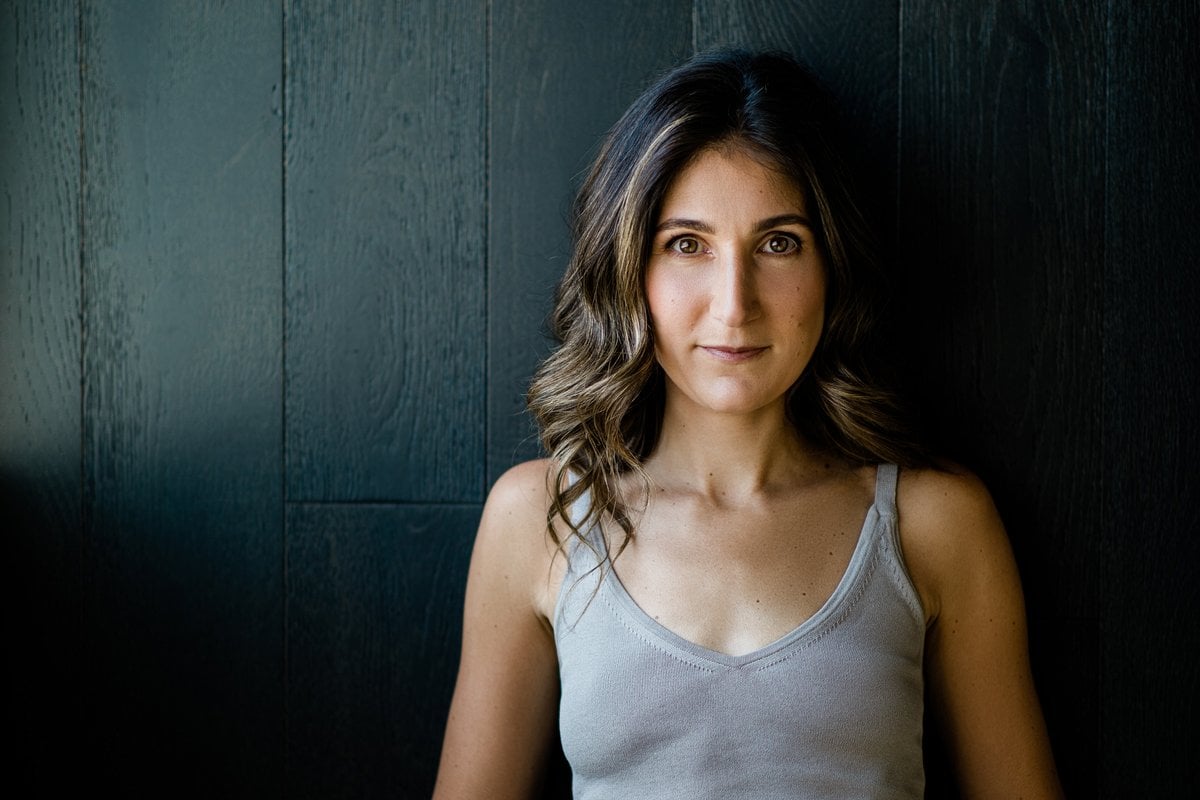 Natasha Sholl was just 22 when her 27-year-old partner Rob died suddenly in their bed one night.
"It was like someone had taken me out of my life and put me in some other upside down world," Natasha tells Mamamia about the immediate aftermath of Rob's death.
"I didn't know what to do with my body or how to exist. How to sit, how to walk. I needed to re-learn all those things. I didn't know how to talk. It was like people were speaking a different language; like someone just picked you up and put you in France. You're like, 'No, I don't live here. This isn't my life.'
"I felt very removed from my life that I knew and was comfortable in. It was just that shock."
Listen to Mia Freedman's full interview with Natasha Sholl on the No Filter podcast below. Story continues after audio.
The couple had just moved into a new apartment and were planning a future together. A lifetime together.
Natasha didn't think she would ever fall in love again. "After Rob died, I was like, 'Well, that's it. That was the person I wanted to spend the rest of my life with'."
Then along came Dean.
"I met the most wonderful, patient man who never expected anything from me. When we met, I said, 'I'm not dating. I have no plans'. He said, 'Do you want to hang out?' And I think my first response was, 'I'm not going to sleep with you'. Because you know, that's a good pickup line," she says with a laugh.
"There was no pressure coming from him. All the judgement was from myself."
Natasha felt conflicted about being with someone else while still grieving. 
"When people said they were happy for me that I had met someone, it made me really annoyed. Because I didn't know how to reintegrate back into society. They were happy that I was happy. But I was also like, 'I'm still heartbroken'. So how are you heartbroken, and yet in love at the same time? It was that feeling of how do I hang on to that grief, and continue that relationship with Rob? And also, you know, have a life," she says.
"There was no pressure from anyone else, especially not from Dean, to ever move on. But there was that expectation that I would move forward and not live in the past. And I think that's where I was struggling to say, how do I live a life in the present when part of me is still living in the past and imagining what might have been? I had this unlived life bubbling under the surface.
"The power of words and writing and reading is that you can name things, and when you name them, they're less terrifying. And so for a while, I hadn't even come to terms with any of that, but then I put words to it and I was able to say, 'Yes, this is the life I would have lived. And this is the life I'm living now. And they actually coexist in some way. They don't cancel each other out.' And I just had to sort of make peace with that."