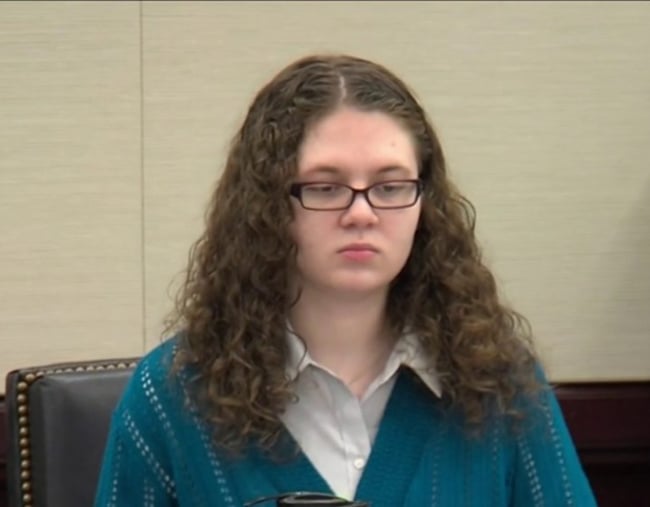 7am January 27, 2016. US mother Tammy Lovell phones police in a panic. She'd woken to find her 13-year-old daughter Nicole's bedroom door barricaded shut, her window open and her bed empty.
That evening, as local media reports about the missing teenager began to mount, two students from Virginia Tech university stroll into a Walmart supermarket. They purchase a small amount of cleaning supplies – bleach, wipes and rubber gloves – and drive away.
In the boot of that sedan lies Nicole Lovell, dead.
The teenager's body was discovered on January 30 near Highway 89 in North Carolina, roughly three kilometres across the border from her home state of Virginia, The Roanoke Times reported. Stabbed 14 times. Stripped naked. Wiped down with bleach. Dumped.