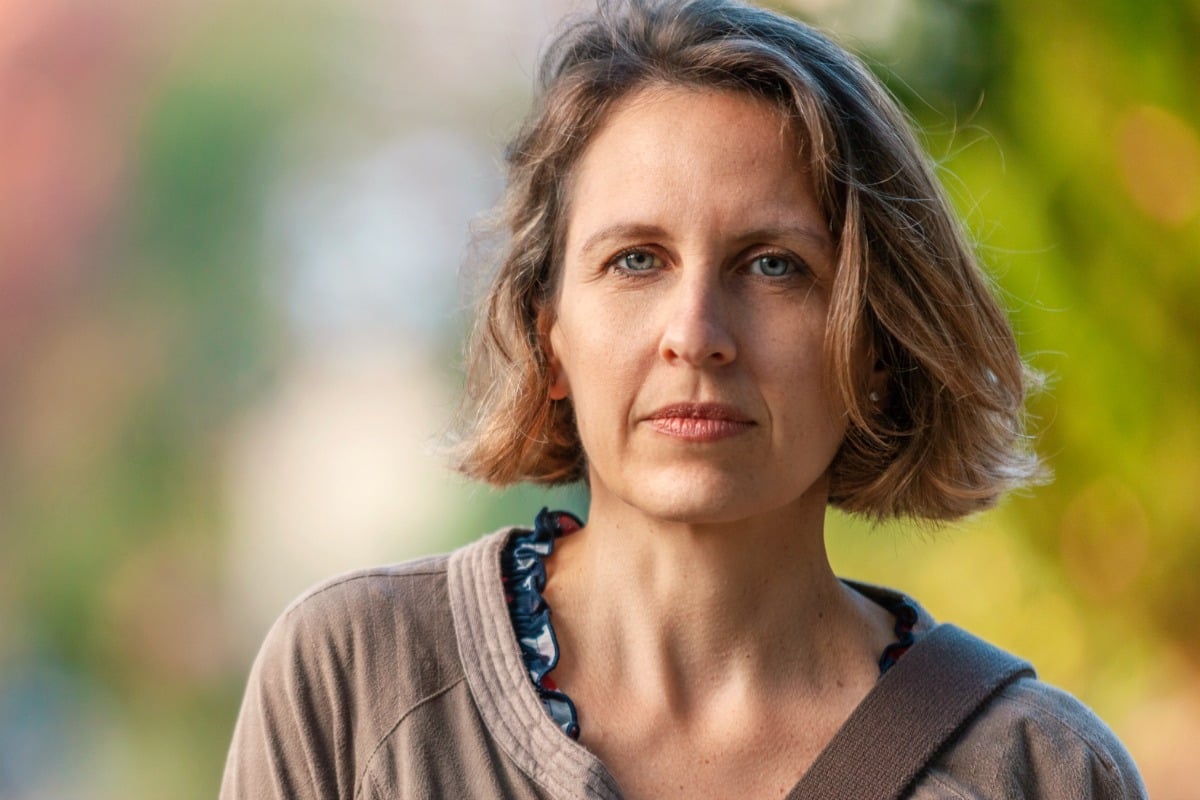 This post deals with child abuse and might be triggering for some readers.
One day, my mother and I were walking into IKEA. She was holding my daughter in a particular way she liked to, sort of a torso chokehold.
"I don't like the way you're holding her. I don't want you to hold them that way anymore," I told her.
"I held you and your sister like this all the time and you're fine."
"We survived. There are things you did that I don't want done to my children."
"Like what?"
"You want to go there?" I said, smiling at my own jab.
"Yes," she snapped.
"Like beating us. I won't do that to them. Never."
"You just wait," she said.
Watch: Women and violence. The hidden numbers. Post continues below.
And there was my fear, hanging out there. My dear mother, that I might become just like you, and my children will have to learn how to survive me too.
Early on in our relationship, my first husband came from behind me with his arms raised. He may have been trying to scare me.
I saw the shadow of his extended arm and dissolved into hysteria.
He repeated sorry over and over again, but traumatic recall can surface in an instant, even when it's with someone you love.
I couldn't bear my forearms to be touched for years.
I had a monthly massage membership, and I wrote on all of my forms and reiterated before each session the importance that that area of my body not be touched. I said they were "ultra-sensitive."
I worked up to allowing one practitioner to massage them with "very light pressure" until I could stand them being massaged more deeply.
I've become prone to carpal tunnel and immediately got "mummy thumb" or "De Quervain's tenosynovitis," a condition marked by pain in the tendons that run along the thumb side of the wrist, from the way I held my children by their armpits and cupped their heads before they could support them themselves.