When Jason and I got engaged, the first thing we decided to do was to keep it a secret from all of our friends and family for the next week.
Being out of the country made this a little bit easier. Rather that launch right into the stresses of wedding planning, we wanted to thoroughly our new status together in peace. This also gave us some time to ourselves to enjoy blissful engagement without being forced to answer any questions like: "Where?" "When?" "What kind of dress?" "What kind of venue?" "How many people?" "How many kids?"
The second thing we decided to do was to organise an "anything goes" brainstorming session about our wedding, free from the opinions of our parents, families, friends, and second-cousins-twice-removed.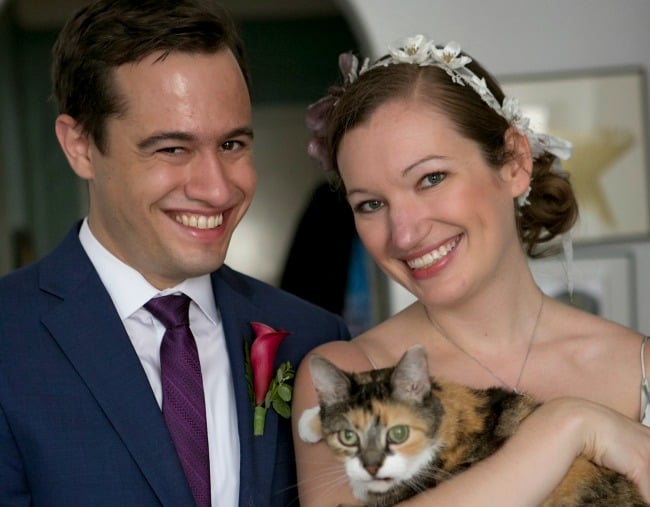 Without skipping a beat, we decided that the sooner we did this, the fresher and more genuine the results would be. So the evening of our engagement, we stowed away at the only late-night pub in the small town of Arles, France, ordered a couple of mojitos, and started writing.
To give you a sense of just how loosely constructed this brainstorm session was, here are some highlights from our list:
Not a farm
Wedding bands (marching bands!)
Other speeches! Say nice things!
Late night snacks!
Fun everyone participates in (like rice-throwing…but not)
"Greek chorus?"
Narrator?
Live Google Hangout?
Popcorn for ceremony?
(For the record, we ended up moving forward with six of these nine items.)
But on that first rose-tinted (not to mention rosé-tinted) engagement day, the thing we had the strongest conviction about was name tags. In fact, we wrote it on our list like this: