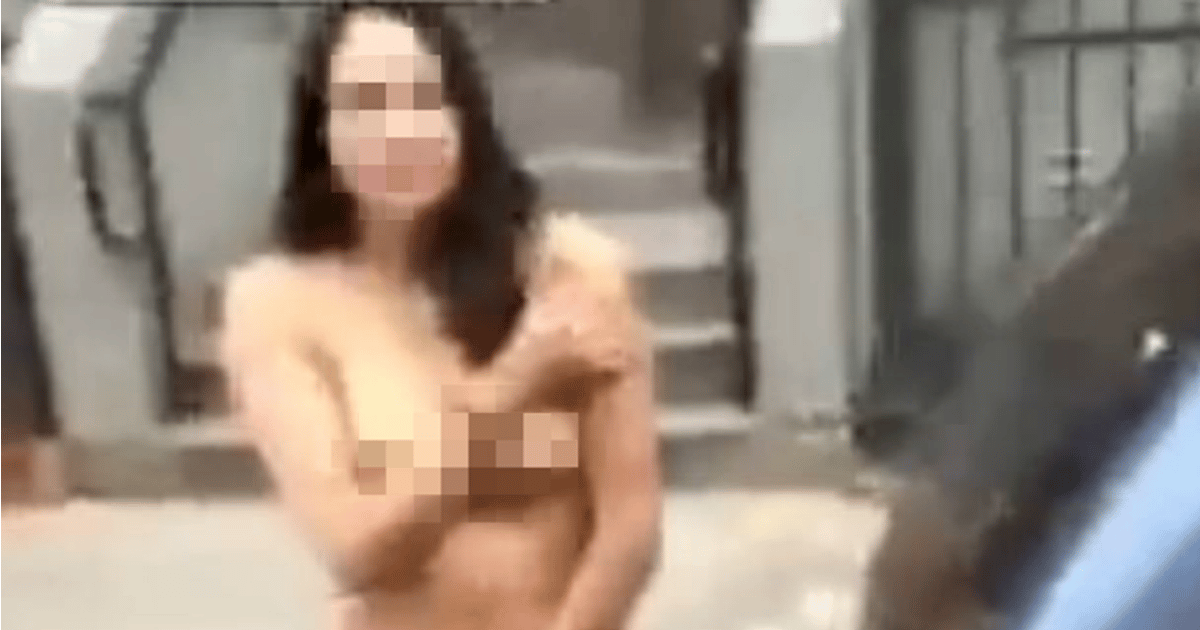 It's horrifying footage that has been seen by millions today.
A shaking woman walks down a city street dressed only in a towel.
The man taking the footage is yelling obscenities at her in Spanish, calling her a whore, a tart and a bitch. Occasionally she tries to respond, to explain, but he cuts her off:
"Take off your towel and pay the price for the shame I feel after telling you how pretty you were and that I wanted to start a family with you, but it the meantime you were talking to seven other men," he can be heard saying.
The woman desperately begged, "But not to have sex with them!"
Eventually the man rips the towel from her waist. She clutches at her breast and groin. She moves behind a car. But he tells her to keep walking. "Take off your towel. You're going to pay the price like a whore… Since you're a whore, pose like a whore. Damn whore."
She grabs a sheet covering a parked motorbike and wraps it around her body.
"Cooperate bitch. Show what you are, so pretty and so great… She's a tart. Let's go. Let's go. Say hi to the camera and say why you're doing this."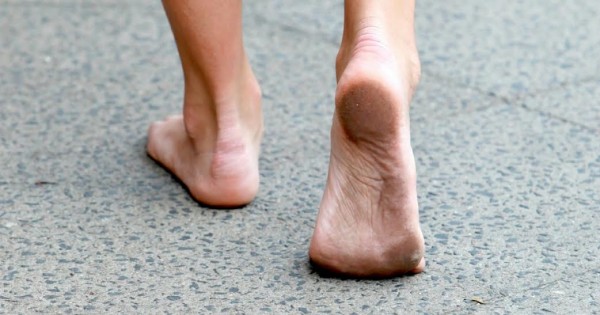 Even without watching it (and I recommend you don't seek it out), just the idea of it is sickening: Someone has such power over another person that he can force her to walk naked through a street against her will. She is in such fear of her partner that walking naked down a street is preferable to whatever else he has threatened to do.
The brutality of that act alone is shocking. It is domestic violence of the most vile kind — a cruel cocktail of violence devised and executed by the man who should love her the most.
But this man has taken his revolting act even further.
He has recorded it and shared it with the world. He has compounded his abuse of this woman by prolonging the indignity. He has ensured her humiliation is public and ongoing.
Every time a fresh set of eyes watches that video, the crime is committed against her all over again.
It's not clear who the people are or where the video was filmed (although some suggest that it was filmed in Harlem in New York). We also have no way of knowing whether this is real or whether it is a prank.
What we do know is that this kind of abuse is not uncommon.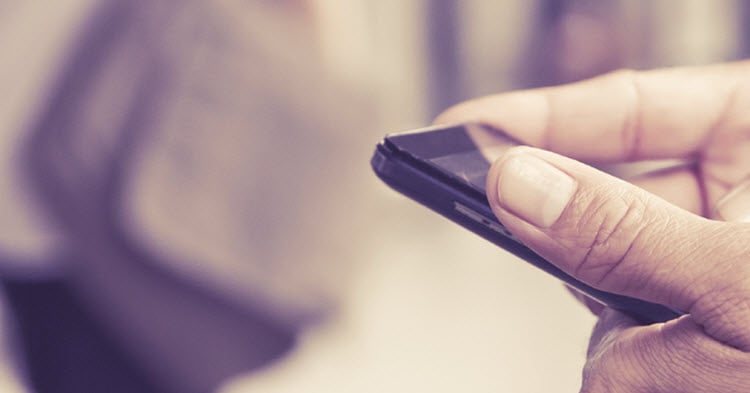 Just today we heard from a Senate inquiry that a young mother was forced to have sex with a sex worker while her partner filmed the act. The partner then posted images of the act online. The woman says she felt like a "performing donkey". The woman, called "Amira" in a submission to the inquiry about whether our laws to protect people from this kind of "revenge porn" was terrified of her partner and what he might do to her son.
"Amira was very concerned that her young son had been exposed to these images as Hashim had previously shown his son online pornography," the submission said.
"Amira also feared that Hashim would follow through on his threats to send the images to her family and friends if she did not do everything that Hashim wanted."
Revenge porn – the online distribution of nude and topless photos without consent in order to humiliate and hurt victims – is surprisingly common. One in 10 former partners threaten to post sexually explicit images of their exes online, and an estimated 60 percent follow through.
There are currently about 3000 websites hosting revenge porn images, but many other images are shared through social media or directly between users. Within days of an image being posted, it can dominate the first three pages of an internet search of a victim's name.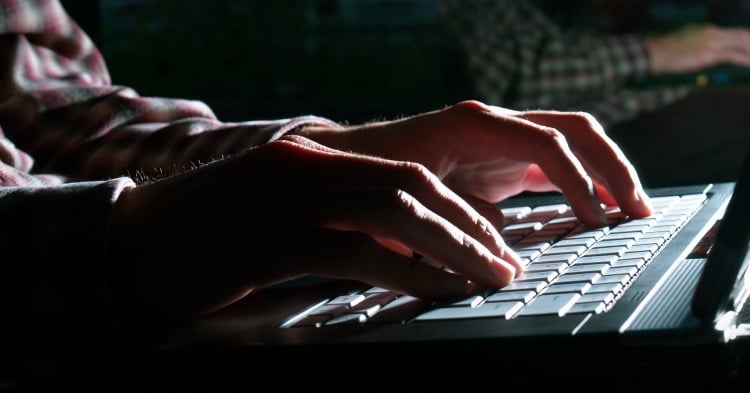 Last year, the private images of 500 Adelaide women were stolen by hackers and posted on a revenge porn website based in the US. Several female celebrities including Jennifer Lawrence also had nude images stolen and distributed.
Distributing nude photos and videos without consent is a crime that primarily impacts women — 90% of the victims of revenge porn are women — but men can be victims too.
Just this week, four AFL players had apparently consensually-shared naked images printed in a national Australian magazine. The images were reportedly provided to the magazine by women who had been engaged in sexting with the players. The release of the images was damaging not only to the victims, but also to their families.
Sex traffickers have been known to use non-consensual and invasive images to keep people enslaved. In Chicago in 2012, the courts heard that a human trafficker named Alex Campbell kept a woman named "Sarah" working as a prostitute by forcing her to perform sexual acts with another woman while Campbell filmed it. He threatened to send the video to "Sarah's" family if she ever attempted to escape.
Revenge porn has also been used by rapists who have filmed the rape and used the footage as a threat to stop their victim reporting it.
Victoria and South Australia have enacted specific laws to deal with revenge porn, with people who threaten to distribute a person's naked pictures facing a prison term of up to a year, and people convicted of distributing intimate and invasive images facing up to 2 years' jail.
Other States, and now the Commonwealth Government, are considering ways to deter people from distributing naked images in order to humiliate their victims or force them to stay in abusive relationships.
The most important thing when we become aware of images or footage that has been released without the subject's consent is to focus our disgust, rage and revulsion where it belongs — on the criminal who has stolen the photo or video and distributed it.
The focus must be on those who steal private images, the ex-partners and others who share images without consent, the hackers, the extortionists, the people who visit revenge porn websites, the people who take the information on those websites to humiliate and harass women, the website administrators, the people who make money from the stolen images, the photoshoppers, the rapists, the abusers, the bullies.
The men like the abusive husband who cruelly filmed his wife as she fled from him naked down the street.
These are the criminals. They're the ones we need to stop.