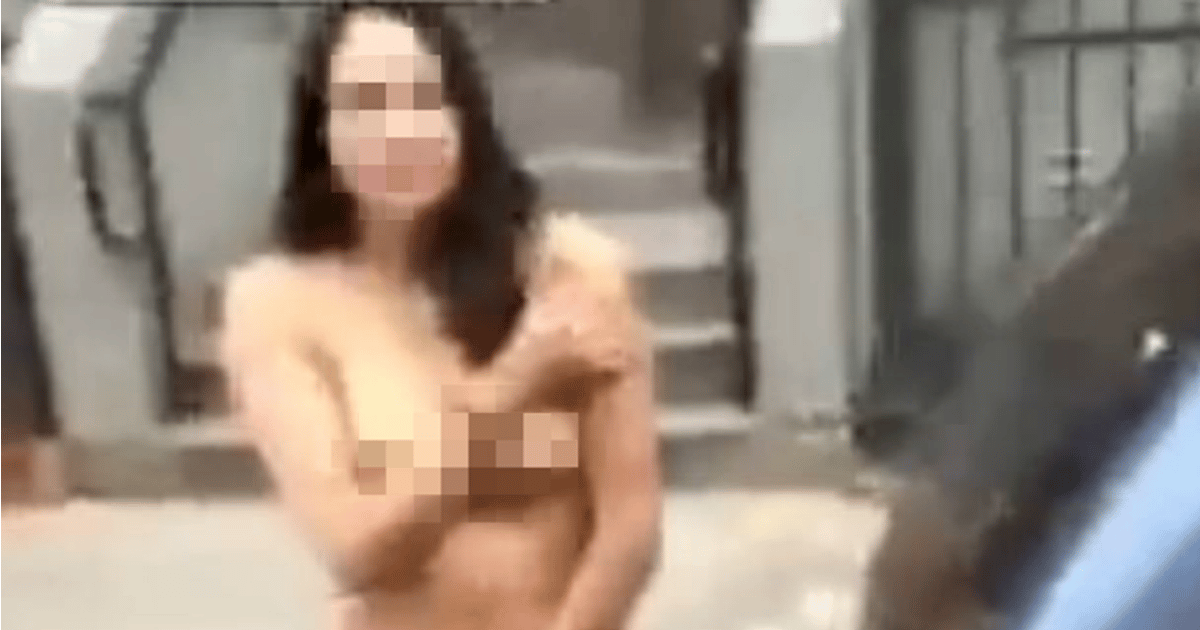 It's horrifying footage that has been seen by millions today.
A shaking woman walks down a city street dressed only in a towel.
The man taking the footage is yelling obscenities at her in Spanish, calling her a whore, a tart and a bitch. Occasionally she tries to respond, to explain, but he cuts her off:
"Take off your towel and pay the price for the shame I feel after telling you how pretty you were and that I wanted to start a family with you, but it the meantime you were talking to seven other men," he can be heard saying.
The woman desperately begged, "But not to have sex with them!"
Eventually the man rips the towel from her waist. She clutches at her breast and groin. She moves behind a car. But he tells her to keep walking. "Take off your towel. You're going to pay the price like a whore… Since you're a whore, pose like a whore. Damn whore."
She grabs a sheet covering a parked motorbike and wraps it around her body.
"Cooperate bitch. Show what you are, so pretty and so great… She's a tart. Let's go. Let's go. Say hi to the camera and say why you're doing this."