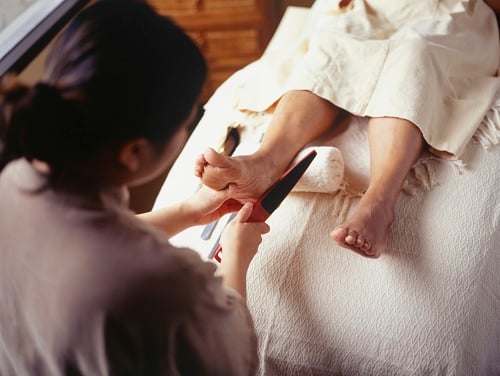 You've heard all those nail salon horror stories about fungal infections, ingrown toenails and beaten-up cuticles — but you've never heard any quite as sickening as this.
Experts believe many nail salon workers are smuggled into the UK illegally by organised gangs of human traffickers — and forced to work in salons controlled by the criminal trafficking rings. These women, many of whom are Vietnamese, are made to work as "virtual slaves" during the day; then, at night, they're sometimes forced to work as prostitutes or in the drug trade, the Daily Mail reports.
In the US, too, links between nail salons and human trafficking have emerged. In Ohio, a "multi-million dollar" human trafficking scheme operating out of nail salons was uncovered by 2010; Under that scheme, immigrants from Vietnam, Laos, Cambodia and other Southeast Asian countries were allegedly given laundered false identities and forced to work as "indentured servants", according to the Columbus Dispatch.