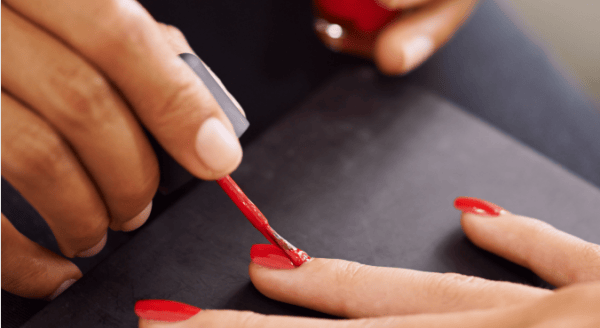 Image via iStock.
I have a favourite anecdote about nail salon hygiene – it's not gory or terrifying (but I do have plenty of those). It's my favourite because it's the first time I truly saw things from the client's perspective.
I'll give you a little background first – I've been doing nails since I was 18, for 21 years. Before that, I helped out in my stepmother's US beauty salon from the time I was 8 years old. Sweeping hair, folding towels, wiping down tanning beds (hey, it was the '80s), and just hanging out. As a result, I spent a lot of years in the industry taking things for granted. Of course you sanitise your implements between every client. Of course you never reuse a wooden nail file. I mean, duh!
"5 things I learned while doing Solange Knowles' nails"
So when I would hear about clients getting infections from a discount salon located in the local shopping centre, I would think, "Serves them right! That place is obviously a hygiene hazard! How can they not see it when they walk in??" Way to victim-blame, younger-self.