Sgt. La David Johnson was one of four men killed on October 4 2017 during service to his country in Niger, Africa.
He left behind his pregnant wife, Myesha, and two beautiful children.
As Myesha Johnson sat in the limousine the State had sent to pick her up, en route to the airfield where she would receive her husband's body, she received a call.
It was from Donald Trump.
Listen: Mia Freedman and US Journalist Amelia Lester discuss Trump's spat with Gold Star Families. Post continues after audio. 
"He knew what he signed up for. But it hurts anyway."
They're the words Trump said to her, Myesha claimed on Good Morning America. They're the words the President of the United States reportedly uttered to a widow, who had just found out her husband had been killed in action.
He knew what he signed up for.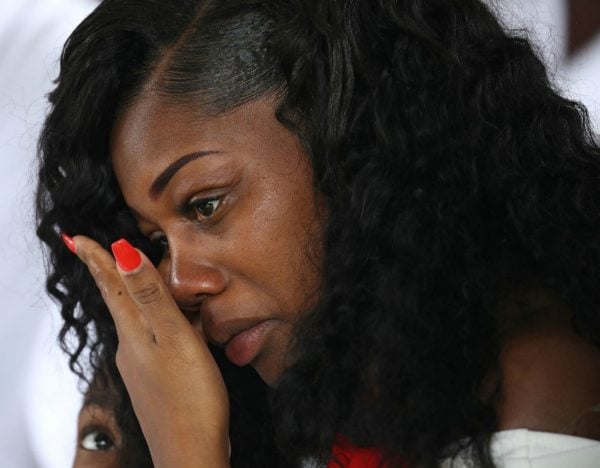 Johnson, understandably, was upset. "It made me cry, because I was very angry at the tone of his voice," she later told ABC.
She went on.
"I heard him stumbling when trying to remember my husband's name... if my husband is out here fighting for our country and he risks his life for our country, why can't you remember his name?"