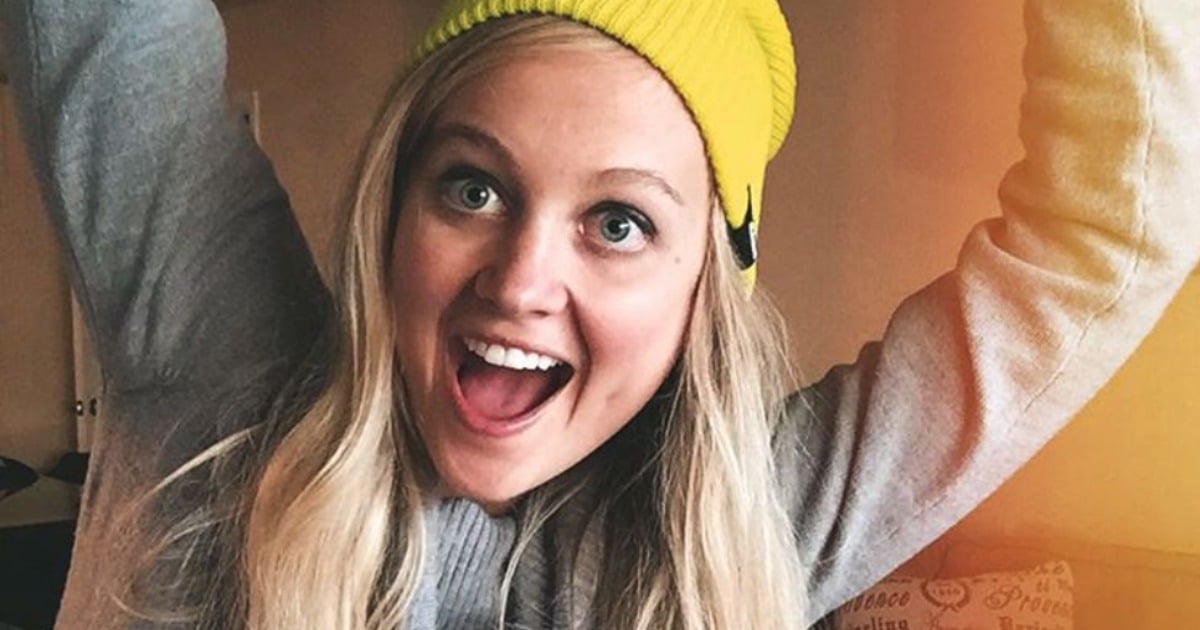 "I'll have a bowl of oatmeal, and a side of three egg whites," I told the waitress as I surveyed the multitude of pancakes, French toast, and omelets surrounding me accompanying dozens of happy brunchers.
"Sure, I'll have that right out," said Chrissy, my more-than-bubbly waitress. As she started to turn to walk away, my heart started beating faster as I spontaneously decided that this would be a milestone moment for me. It was time.
"Actually, you know what? I will go with the blueberry pancakes, please," I said with a half-hearted smile, full of fear, anxiety and a little twinge of shame for ignoring my clean eating scoreboard.
Watch Meaghan Ramsay talk to Mia Freedman about how body image can affect self-esteem. Post continues after video. 
"Oh, great choice!" said Chrissy as she scooted off, oblivious to the fact that I was having a monumental moment and needed her to stick around and cheer me on with explosive joy, encouragement, and hand-holding.
But nope, I was left alone. I was forced to sit with myself and only myself, facing the consequences of what awaited me: fluffy flour, sugar, sweetness, and an uncontrollable tastebud explosion.
After eating nothing but chicken, egg whites, oatmeal, peanut butter, broccoli, and protein powder for five months, I was terrified of what anything outside of these six boring foods would do to my "perfect" yet useless body.
I say useless because, well, it was. Useless. Utterly useless.
Up until that month, I spent all of my time training in the gym twice a day, working towards the goal of creating a perfect body, AKA a perfect life. If only I could lose a little weight here, and shape up a little there, I would feel complete. If I could only get my diet down to science, a numbers game, I would finally feel like my entire life was under control.
Oh, how false that was.
By the end of the five months I spent training for my second fitness competition, I had tried everything possible to lose more weight. The first competition I did, my weight flew off instantly because of the shock of rigidity. By now, my body was used to it. Calorie reduction was old news.
In an attempt to shed the weight that my body so desperately clung to, my diet coach put me on several different diets, one of them being a no-fruit plan. Another one included eating 237 grams of protein every day. Another one just reminds me of a simple don't eat at all plan because everything he told me I could eat was disgusting (I'm talking oatmeal blended with spinach, nutritional yeast, and chicken).