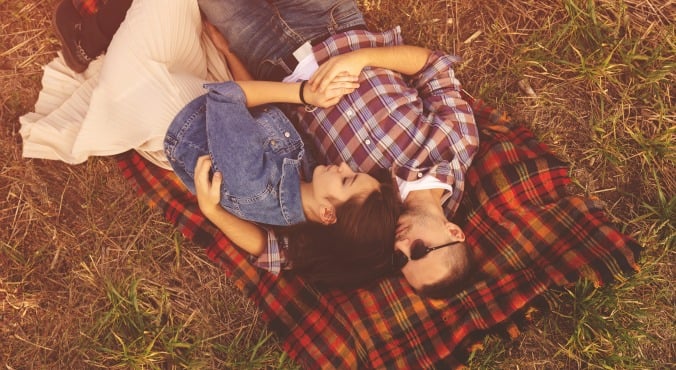 Image: iStock. 
We all feel sad and alone sometimes – especially when our relationship doesn't meet our needs.
My relationship troubles began long before I ever entered into a romantic relationship. My parents were locked into a violent and abusive marriage that trained me to believe there are winners and losers — victims and perpetrators — in all relationships.
Because of this, I only knew how to submit to my partner's wishes or to dominate the relationship. I didn't know the first thing about true partnership.
I spent a lot of time afraid and sad. No matter how hard I tried it seemed nothing worked. I would complain, but only feel ignored. I would cry, but that only made him feel manipulated. I would try to reason with him, but my logic only seemed to bore him.
No matter what I said, he never seemed to really get what I meant or why it was important to me, and I couldn't understand why he didn't seem to care about my feelings. There seemed to be no solution. (Christine Anu speaks to Mamamia TV about being in an abusive relationship.)
It was like there was a wall between us and no matter how much we loved each other, I couldn't get through.
So many nights I lay awake in bed, listening to his snoring and feeling so utterly alone — I was sure there was something wrong with me. How could I feel so alone when we were in love? He was right next to me in our bed, and yet the emptiness was crushing.
There were times I just didn't know how to tell him I didn't want to make love. Instead, I would pretend to be asleep. And worst of all, after he fell asleep, sometimes I would masturbate. There was no romance left in our connection, but I couldn't say goodbye.
It was better to be in a bad relationship than to be in no relationship. Or so I thought.
I was too ashamed to admit to myself that he scared me. I liked thinking of myself as a tough girl — I didn't cry easily and I wasn't going to back down from anyone, but the truth was that when he raised his voice, my whole body would cringe.