There may only be one term left of the 2017 school year, but that doesn't mean you can't start planning for next year's back-to-school shopping.
At least, you should, if you're planning on getting your hands on the hottest school lunchbox of the moment: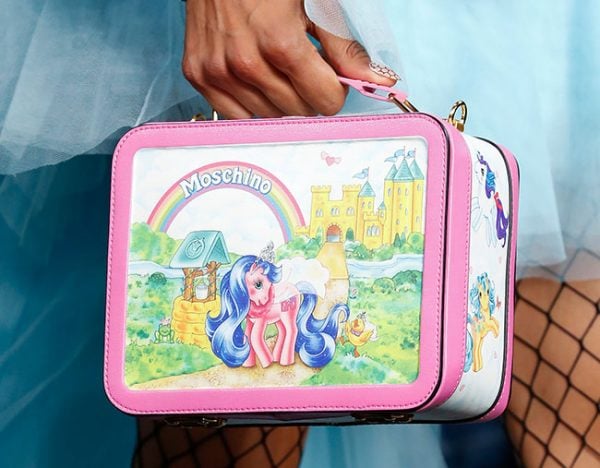 It's bright pink and adorned with those loveable My Little Pony characters from the 80s.
It's also crafted from 100 per cent Italian leather and comes with a detachable shoulder strap. Oh, and it made it's debut during the Moschino show at Milan Fashion Week.
Now seems like a good time to also mention it costs AU$1300.
For such a price, it's fair to say nobody will be sending their little ones off to school with a luxury handbag packed full of a cheese and vegemite sandwich and a couple of slices of apple.
The bag definitely screams less 'dried fruit snacks' and more 'diamonds', so this is a strictly adults only buy.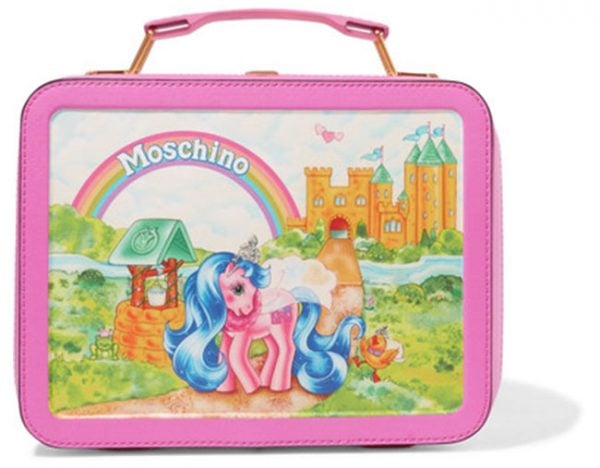 No matter what the intended use for the bag, there's plenty of time to save up the coin (spoiler: we all need time to save), as the delightful lunchbox is currently sold out on Net-A-Porter's UK site.
LISTEN: These are the wardrobe staples of every single stylish person.
So while it restocks, it's time to cut every luxury out of our life in order to save for this, the ultimate luxury.
If you fancy something a little more... practical... than a $1300 lunchbox, the designer (who makes a habit of walking weird and wonderful motifs down the runway) is also offering jackets, printed tees and bikinis featuring the My Little Pony designs.
The award-winning podcast Mamamia Out Loud is doing their first live show. There will be laughs, disagreements and you can meet the hosts afterwards! We're also donating $5 of every ticket price to Share The Dignity so grab your friends and come along to share the love and laughs, get your tickets here.