There may only be one term left of the 2017 school year, but that doesn't mean you can't start planning for next year's back-to-school shopping.
At least, you should, if you're planning on getting your hands on the hottest school lunchbox of the moment: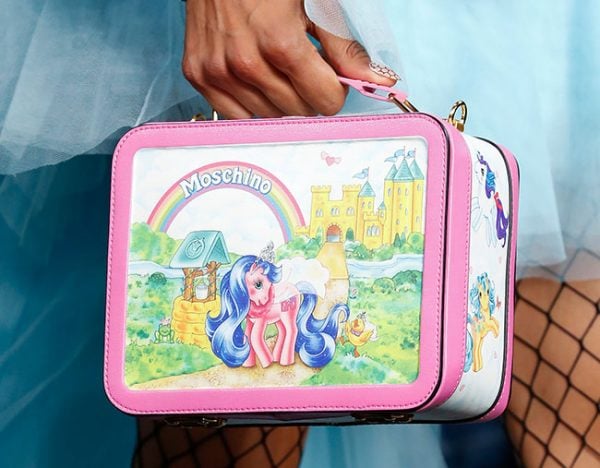 It's bright pink and adorned with those loveable My Little Pony characters from the 80s.
It's also crafted from 100 per cent Italian leather and comes with a detachable shoulder strap. Oh, and it made it's debut during the Moschino show at Milan Fashion Week.
Now seems like a good time to also mention it costs AU$1300.
For such a price, it's fair to say nobody will be sending their little ones off to school with a luxury handbag packed full of a cheese and vegemite sandwich and a couple of slices of apple.
The bag definitely screams less 'dried fruit snacks' and more 'diamonds', so this is a strictly adults only buy.