WARNING: This post includes spoilers. So maybe come back later if the MKR finale hasn't screened in your state yet.
After a season that's lasted roughly one million years, the grand final of My Kitchen Rules finally dropped on Sunday night.
Capping off weeks of tears, jeers and way too many plate smears, the last showdown was a Queensland family affair — with siblings Amy and Tyson going head-to-head with mother and daughter team Valerie and Courtney.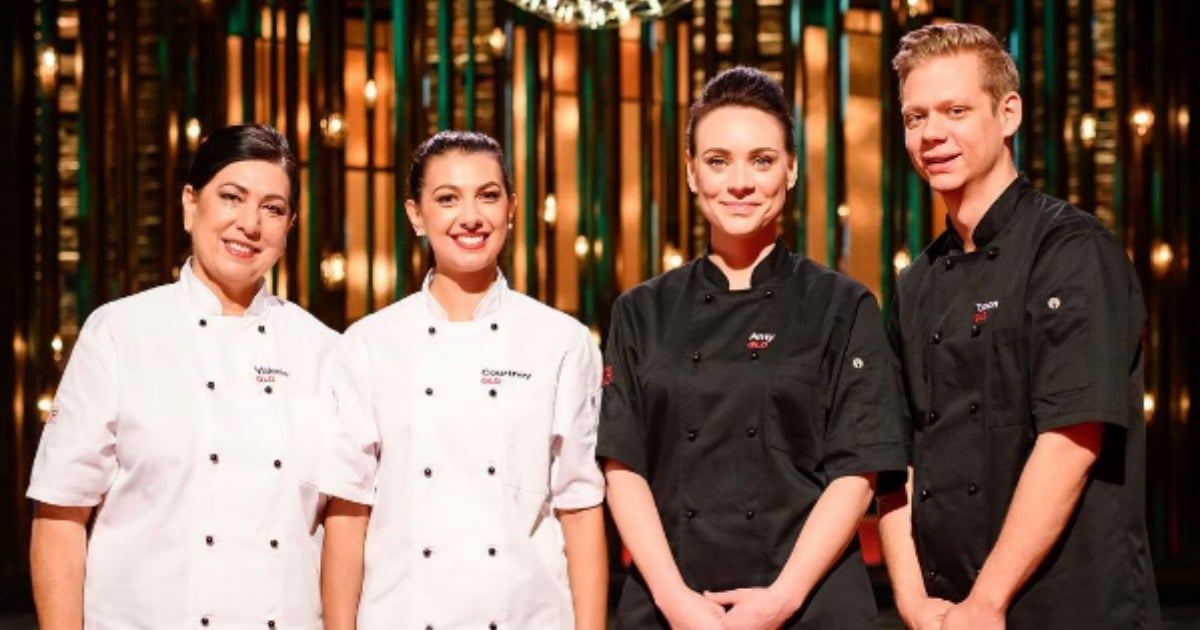 The two teams endured a five course cook-off, cheered on by their fellow contestants and family members.
As if that wasn't stressful enough, both teams — unbeknownst to one another — opted to make versions of pea soup for the second course. Disaster!