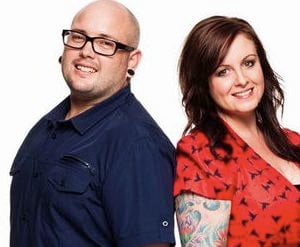 The winners of 2013's My Kitchen Rules, Dan and Steph Mulheron, have been open about their motivations for joining the show: desperate to start a family, they'd hoped to win cash to fund further cycles of IVF after spending almost $20,000 on the treatment before running out of money.
Armed with $250,000 prize money, the couple dove back into IVF after their win. A session with Dr Julie Lindstrom at the City Fertility Centre in Brisbane led to the discovery of Steph's blocked fallopian tubes, which required surgery.
Afterwards, Steph fell pregnant on the first try — a result which left the couple "so over the moon," as Steph told the Courier Mail.