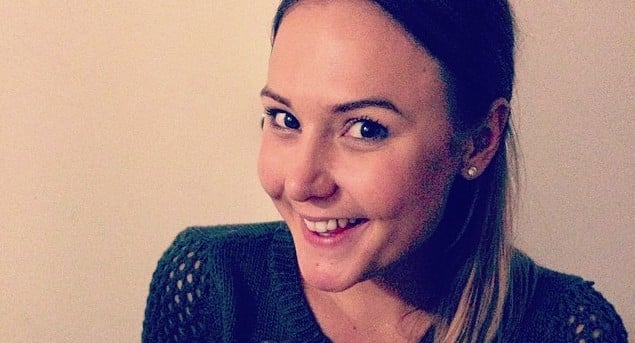 Former MKR contestant Kelly Ramsay opens up about dating.
Kelly Ramsay became one of the most talked about, and bitched about, people on TV this year. And according to her, it's taken quite a toll on her love life.
Most people know her as one half of the 'mean girls' duo from My Kitchen Rules last season and that reputation didn't end when the cameras stopped rolling.
While teammate/best friend Chloe James married her fiance Luke Hartin in New York last June, Kelly is still waiting for the right guy to come along.
"Chloe is married and, yes, I'm still single," she told News.com.au earlier this week.
"I'm dating, but it's hard finding love when you're that b**** from TV."