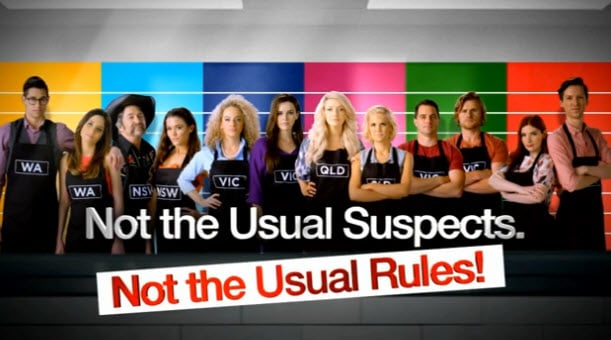 Some viewers are very cranky with the amateur cooking show.
The My Kitchen Rules formula is pretty simple. When it comes down to the amateur cooking couples, we know there's going to be "the baddies" and "the goodies". There might be the the young couple, or the true-blue best mates, or the typical mums thrown in for good measure.
So it should come as no surprise that Channel 7 has begun promoting next year's season of the show with the same types of familiar characters. Yet this has caused former fans of the show to become very cranky, slamming the show for "encouraging bullying".
A Boycott MKR 2015 Facebook page has been launched in protest of the show's type-casting and is quickly gaining traction, with 7,000 likes and growing.
One post to the page reads, "Here it is, another season of rigged television with the usual bullying/b**** storyline! What a joke, say no to bullying, say no to MKR in 2015!"
The new promo for the show introduces "posh princesses" Ash and Camilla, as they roll their eyes and laugh at the country town women Jac and Shaz.