The lightbulb moment for Natasha Morgan wasn't when she was managing over $15 million worth of luxury property. It wasn't when she was flying three planes a day, or rubbing shoulders with celebrities either.
It was years later, when she was getting ready for her first family holiday.
With a husband and a four-year-old son in tow, the forty-two year old was ready for a break. But with the departure date looming and the worry of leaving an empty house diminishing the excitement she should be feeling, Morgan reluctantly (as we all do) called her mum.
Quickly, realising her mother and her mother-in-law were both forty minutes away in opposite directions, it wasn't a convenient option. She was stuck.
"We didn't want a house sitter for three weeks. You have to cleaning for them, clean after they've been, talk to them all the time – it's not a holiday if you're talking to them all the time, especially one of your family members! You're supposed to be going away to have a break," she told Mamamia.
It was in this mundane moment that Natasha Morgan realised, ordinary Australian families needed more options. And affordable ones at that.
Now, the mum-of-one is a house sitting guru, and earns a living from her company My Home Watch (MHW), a tailor-made home check service that tailors to you, your properties and your pets.
When the Adelaide mum was in her late 20's, she was an executive assistant/estate manager, working with primarily the wealthy.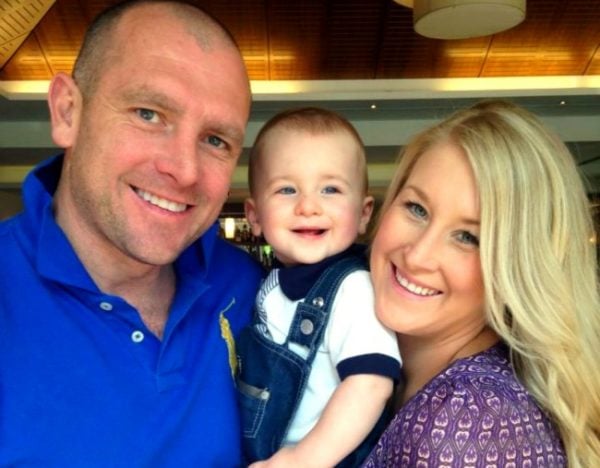 "Part of my job was to socialise with a lot of stars, that was the upside of what you were doing. But I was on call 24 hours a day, seven days a week, travelling interstate all the time. It was a high pressured life, and once you want to settle down and have a family, you can't sustain that life anymore," Morgan told Mamamia.
"My friends always used to tell me I'm living in the movie The Devil Wears Prada, like this is your job. When you work for the wealthy, it's a totally different world, and high wealth is incredible to be around."
It was from these eight years of experience that the Aussie mum harnessed skills in the business world, and learnt them on a "massive and high level scale".
Since the inception of MHW in February, the company has been huge and continues to grow.
"I don't know how we're doing this but we are. One minute I'm sending my kid to kindy and the next, I'm shooting a commercial standing in front of a camera in New South Wales."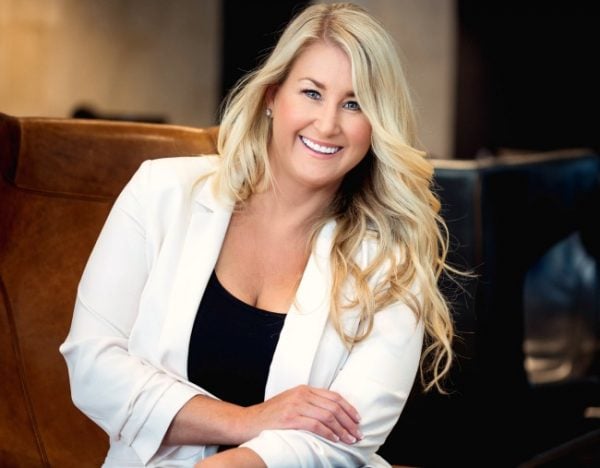 Despite the success of MHW, her personal path has been somewhat turbulent.
In August this year at 21 weeks pregnant, Morgan lost a child.
"The baby I was pregnant with we found out had a heart condition, and at five and a half months, passed away in my tummy and I had to deliver it," she said.
"It is one of the hardest things I've ever had to go through. Nothing stops around you which is the most bizarre thing, everything keeps moving and it forced me to get on with things. My business was a way of keeping busy, keeping my brain active. It's been great therapy."
She then decided to take a leap of faith.
"I put in an application to be judged and everything in the Ausmumpreneur awards, and went an won the award for big idea. It took a lot of strength to do it."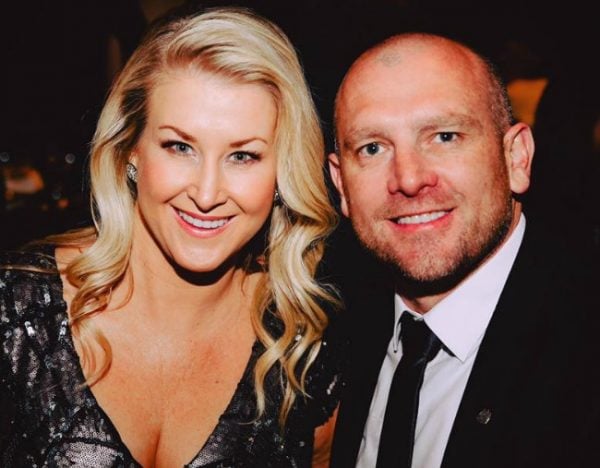 But what does MHW actually do, you might ask? Simple. They look after your house.
"Until now, we never really had any options," she said.
"We offer home check services, home pet services, coordinate gardeners, pool people, cleaners, things like that. It gets so hot here over the summer that you can't afford to leave your house without any maintenance."
"We even have special reports in the sense that we have a GEO available, which can track that you're at a person's property. Basically we can prove we are at your house. We can prove we are at your property and at what time we are there, if you are ever worried."
But is the mummy mogul making the money?
"It's too new to put a number on it yet, but the figures look promising."
If you want to put a label on Natasha Morgan, I think she coins the term ausmumpreneur pretty perfectly.
LISTEN: Janine Allis: mother-of-four and accidental entrepreneur.