When I was little and busy celebrating my sister's birthday, something very, very bad happened.
I killed her budgie. Her budgie named Lucky. The budgie that was her birthday present. You know, on her birthday.
I didn't mean to kill the bird. It was an awful, intensely traumatic experience – yes – but one that never happened with malicious intent. I was young, and I didn't understand that budgies do NOT belong at parties, let alone in a lounge room full of bustling, excitable, jumpy children.
I'm still affected by that accident to this day.
That's why when I read a mother's plea for help on an online parenting forum, titled "Our four-year-old killed our puppy", my stomach did a flip.
After finding the family's new puppy motionless in their backyard, the anonymous mother explained she checked the household security camera to see what had happened.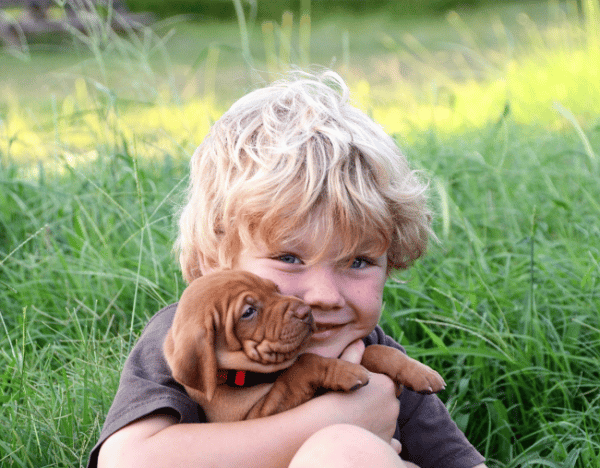 That's when she saw her little boy, some half-an-hour earlier, forcefully throw the puppy down on the ground.
"My poor baby instantly broke her back as she landed," the mother wrote in the since-deleted post. "My four-year-old grabbed a teddy and tapped our puppy numerous times (maybe trying to wake her) then... came upstairs to me and asked for kisses and cuddles."
The mum-of-three went on to say she was unsure if her handling of the situation - which included sitting down her children and calmly asking what had happened - was inappropriate, and questioned if her son's aggressive outburst indicated a deep-seated issue.