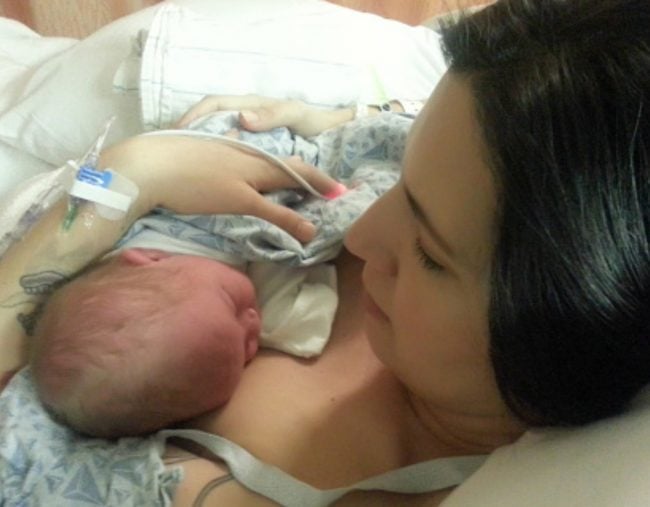 I wanted to lick her.
Fortunately midwives had cleaned her with towels, my husband helped, so by the time I held her she was dry and clean and didn't need to be licked. She didn't need to be licked, a towel had done the job. But I really, really wanted to lick her.
A primal urge perhaps? Hardwired instinct?
Maybe.
Or maybe I was responding to our first face to face communique, after nine enervating months, her being in the next cell, so to speak. Faceless and mute. Anonymous. Yet present. So present she was me, occasionally.
Now we were face to face, breast to breast, blue eyeball to blue eyeball and this person (she was a person!) was telling me in no uncertain terms, as clear as anything I've ever heard in my life: 'I'm completely vulnerable, I need you.'
What do you say to that?
'I'm completely vulnerable, I need you.'
I'd never been told that before. Never been so needed before. It was a bit of a shock, the unabashed urgency. But only for a fraction of a fraction of a billionth of a second.
The instant I touched my daughter I became her mum.
Midwife Cath Curtain tackles some myths about birth. Post continues after video.
'I've got you, I won't let go.'
I had to tell her.
'I've got you, I won't let go.'