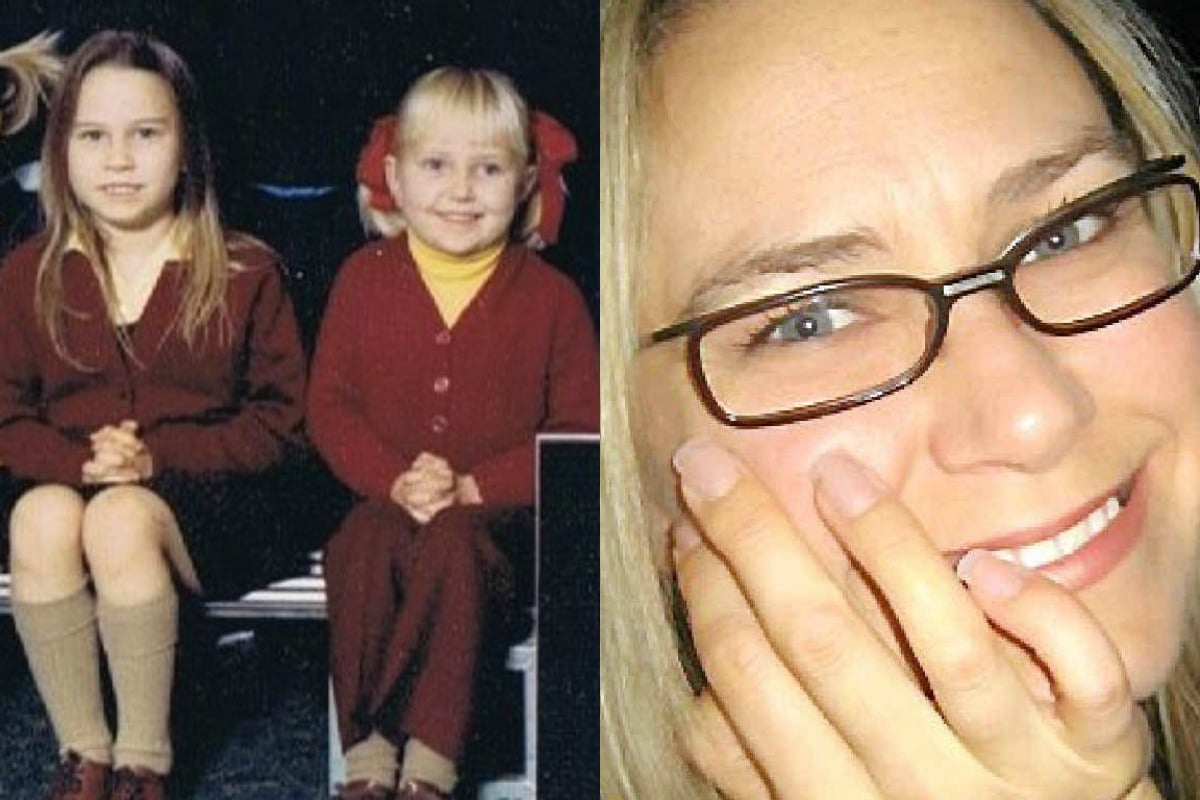 Warning: This post deals with domestic violence and could be triggering for some readers. 
The most wonderful memory I have about her was us always holding hands at school and the sound of our giggles.
In kindergarten, she would lick my face and I would scrunch up mine while I secretly lapped up her friendship and sweetness. It was a game, one played by the innocently delicious kids we were together.
We were good friends from the age of five when my mum used to walk us both home from school, right up until my family moved to the 'burbs when I was 11.
In 1986, there was, of course, no social media or Facetime so, as devastating as it was, we just accepted that once I moved, we would no longer be able to keep in touch.
In no way did I envision that, years later, the reason I would never find her on social media like the other primary friends I was slowly reconnecting with, would be because she'd go on to be violently murdered at the hands of the man she married.
We lose one woman every week in Australia to domestic violence, but that's just the tip of a very grim iceberg. Post continues below video.
Her name was: Lisa Keem. However, I just knew her as my beautiful primary school friend. She was only 33-years-old when she was killed.
The news of her death spread quickly across the many admiring friends she made throughout her life.
Within hours I had a mutual primary school friend contact me via Facebook to ask me whether I had heard. The effects of her death had rippled amongst all of us in a devastating way, stripping away a certain level of innocence about life and the people we love.
Murder is something that happens in the movies not in real life, I thought, especially not to people you know.