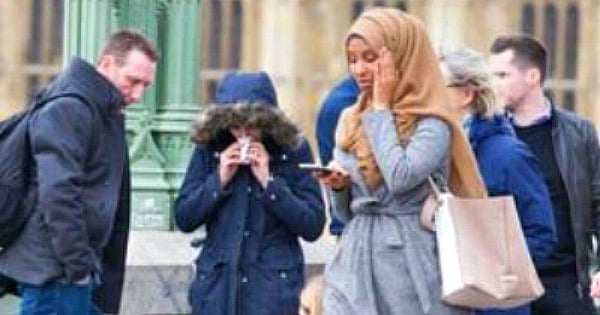 The Muslim woman in the viral image from the Westminster terror attack has responded, urging critics to "look past her attire".
The woman, who has been relentlessly trolled and accused of "casually walking by" a victim, has said she tried to help the victims.
She contacted Tell MAMA to tell her side of the story.
"I'm shocked and totally dismayed at how a picture of me is being circulated on social media," she said.
"To those individuals who have interpreted and commented on what my thoughts were in that horrific and distressful moment, I would like to say not only have I been devastated by witnessing the aftermath of a shocking and numbing terror attack, I've also had to deal with the shock of finding my picture plastered all over social media by those who could not look beyond my attire, who draw conclusions based on hate and xenophobia."
The woman said that in that moment she felt sadness, fear and concern. She had talked to other witnesses to try and find out what was happening and to see whether she could be of any help.
@SouthLonestar
The pic of that girl's got many retweets , but they didn't like to retweet that guy's pic even though he did the same thing. pic.twitter.com/7I607tviIR

— ???? راشد بطي باليوحه (@rashedalyoha) March 22, 2017