Johann Ofner has been identified as the man who was fatally shot while filming a music video at the Brooklyn Standard bar in Brisbane's CBD yesterday.
Ofner, a seasoned stuntman, aspiring actor and young father, was filming a new music video for Australian hip hop crew Bliss N Eso, when he was shot in the chest just before 2pm.
Police and paramedics were immediately called, but the 28-year-old died on the scene.
Bliss N Eso released a statement last night: "We are incredibly saddened that a tragic incident has occurred today where a professional stunt person involved in filming our latest music video has passed away this afternoon in Brisbane. We were not on set at the time and our management team are currently working with the police and the production company filming the video to get more details".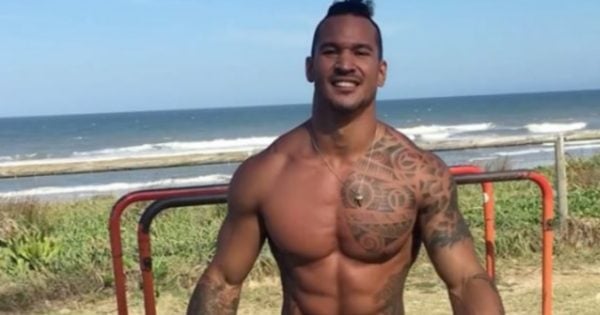 "The three of us are extremely upset and shaken up by this and our hearts and prayers go out to the victim's family and friends as well as the cast and crew who were involved in the clip today," they added.
According to the Courier Mail, an armourer supplied the group with plastic replicas and a real shotgun with blanks.
The guns allegedly came with a warning not to point them directly at anyone, but it is understood Ofner was shot from 1.5m away, blowing a hole in his chest.
Ofner had posted a foreboding video to his Instagram account just hours before the fatal shooting, which hints at the tragedy to come.