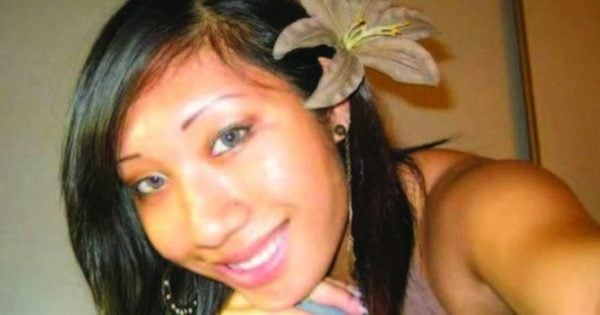 WARNING: This story contains graphic content.
A former actor has been sentenced to death in the US for the murder and robbery of two people, a crime he carried out in a desperate effort to fund his upcoming wedding.
Daniel Wozniak killed his neighbour, 26-year-old Army veteran Sam Herr, and Herr's friend Juri Kibuishi in 2010, before staging a gruesome cover-up that involved beheading Herr and staging Kibuishi's body to look like she had been sexually assaulted.
He then stole Herr's bank cards and passport to make it appear as if he had fled the country, reports The Los Angeles Times.
According to police, it was all part of Wozniak's ploy to steal the $62,000 in savings Herr had accrued from his service in Afghanistan, so he could pay for his upcoming wedding to actress fiancée Rachel Buffett.
The 31-year-old lured the veteran to an attic in the Los Alamitos Joint Forces Training Base by telling him he needed help moving furniture. It was there that Wozniak shot Herr in the back of the head, then used an axe to remove his head, hands and tattooed forearm.
He later dumped Herr's body at Long Beach park.
In an attempt to cover-up his crime, the community theatre performer used Herr's phone to send messages to Kibuishi, a 23-year-old woman who was tutoring Herr for his studies at Orange Coast College.
Pretending to be Herr, Wozniak invited Kibuishi to Herr's Costa Mesa apartment, where he shot her twice in the head, then partially removed her clothes and staged her body to look like she had been sexually assaulted.
According to The Los Angeles Times, when police found Kibuishi's body, she was still wearing the tiara her brother had given her just hours before her death.