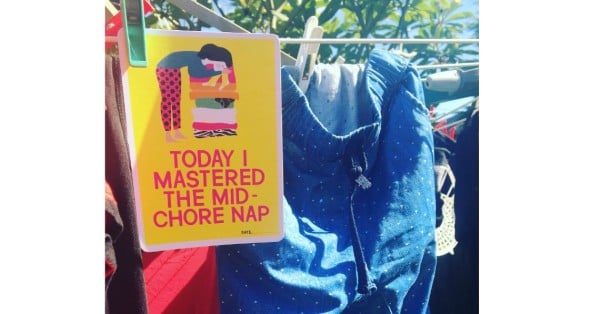 Neighbours Becky and Esti happened to sync their maternity leave and while spending time in their local park "plotting global domination" they came up with a fun new way to celebrate motherhood.
Becky Feiner, 34, and Esti Zilber, 34, set out to make a product that aligned with their ideas on parenting. Their Mum's Milestone cards were born.
Billed as a "celebration of survival" the comedy cards celebrate unusual and universal achievements of mothers everywhere.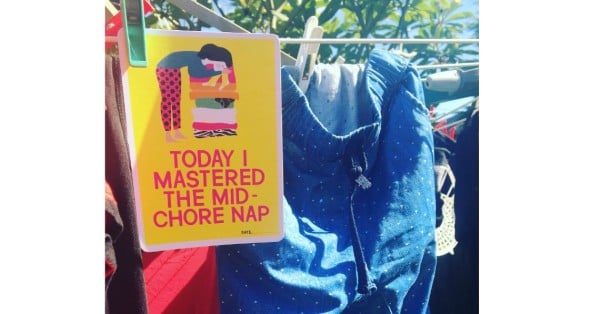 The founders are hoping to expand the business. Image via Mum's Milestones. 
"We love being mothers, but it also felt crazy and overwhelming at times.  We knew we wanted to be working on something funny and positive, but also honest," said Esti Zilber.
"It started with us recognising there was a gap in the market for truthful, funny, supportive gifts for mums - since they are the ones that actually gave birth after all," she said.