Warning: This article contains information about the loss of a child, which may be distressing for some readers.
A heartbroken mum in the US has issued a warning to other parents about the dangers of breastfeeding while tired.
Writing on Facebook just a day after her son's death, Kristin Hoffmann revealed she lost her seven-week-old baby, John Thomas Michael Abernathy, after she fell asleep during feeding time.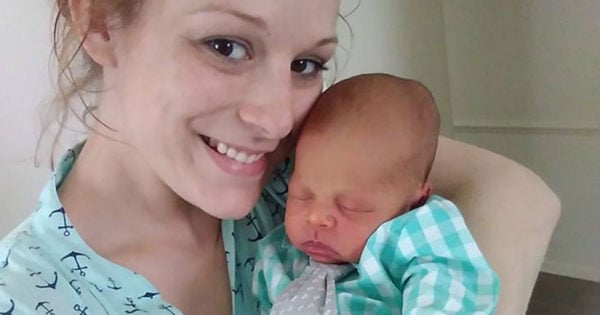 "It greatly pains me and shames me that this happened, but I have to ask you all to please share and spread the word," she wrote.
"No matter how tired you are as a mother, GET UP AND GO TO A CHAIR or somewhere you won't fall asleep when you feed your child at night.
"My precious son slipped off my breast and into the covers of my bed early Sunday morning and into heaven.
"The way we discovered him was a tragedy I don't want to hear [it happen to] anyone else."