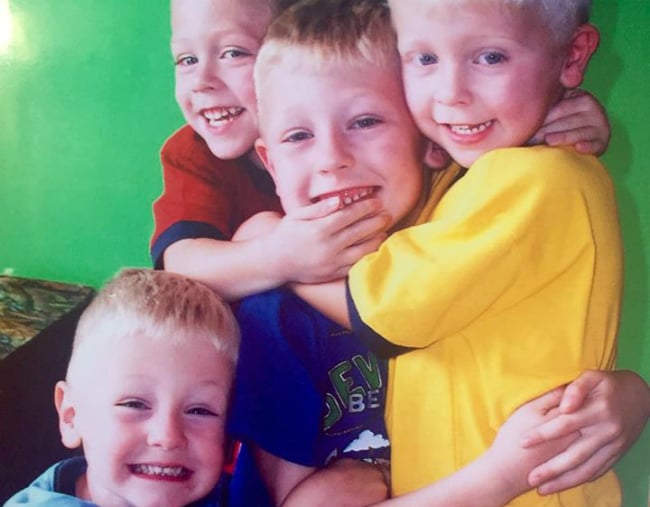 A mum has shared the story behind a blue stain on her carpet and the heartbreaking reason it has reminded her to "not sweat the small stuff".
US mum Heather Duckwood, who blogs on her Facebook page Love Faith & Chaos, was cleaning up after her daughter when a memory of her son "came flooding back".
"The other night I was scrubbing up some slime that my daughter had let ooze through her fingers and slip onto the floor. My daughter had cleaned up most of it, but I was scrubbing the grout where the slime was stuck and I was starting to get slightly irritated with this mess."
At that moment, she wrote in her post titled 'The Blue Stain', she was taken back to a time 14 years ago when she was cleaning up after one of her two-year-old triplet sons.