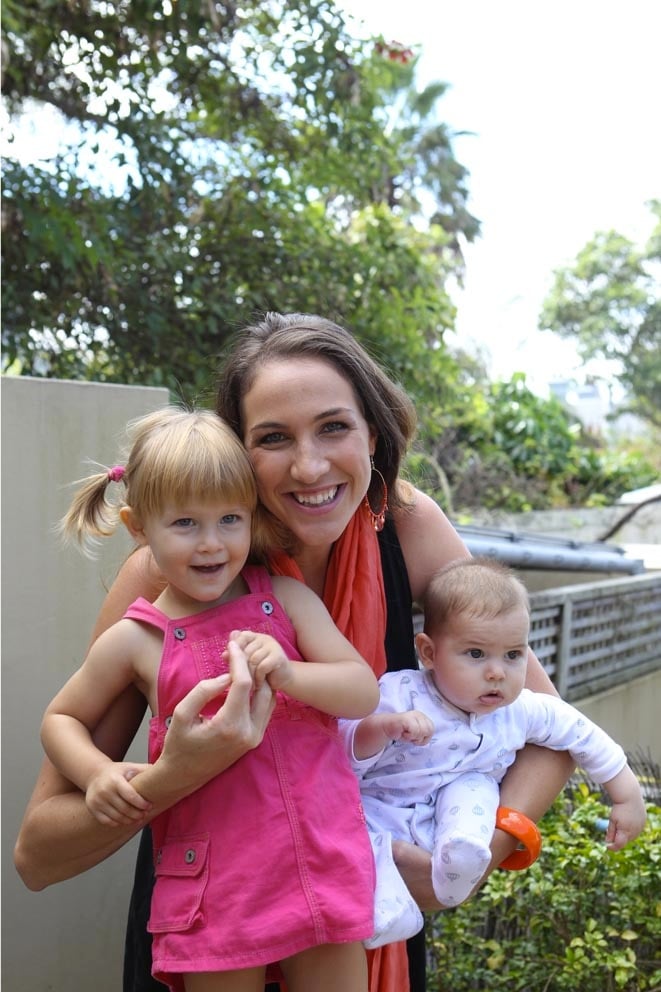 Elka with daughter Nevada, 3 and son Edison, 18 months
Welcome to the latest installment of our brand new series Mum vs Life. Each week we'll feature a prominent Aussie mum and take you through her day.
This week we talk to former olympian Elka Whalan (formerly Elka Graham). Aside from her successful blog and media career, Elka is now a mother-of-two and is married to four-time Olympian Waterpolo player Thomas Whalan.
Elka Whalan
WAKE UP
I am a MASSIVE morning person and I love starting the day right. I wake up any time from 5.40am-6.20am without an alarm. A sleep in for me is 7am. Most mornings I am up immediately and out the door to exercise.
BREAKFAST
Breakfast is porridge, then maybe scrambled egg whites with avocado, or it could be beans. I love eating healthy food. I need the right fuel to function for the day and start off in the right way. I also love making fruit juices with fresh mint, strawberries, watermelon, whatever is in the fridge, in it goes to the blender and bingo!
BATH vs SHOWER
I'm a shower person after the gym but when I can I indulge in a bath, usually when the bubs are both asleep at night so there are no interruptions. During the week I try to have a bath with both our bubs it's so much fun in the tub together.
GETTING DRESSED
I always start the day in exercise gear. I try to sneak out before they wake up either to go for a run or the gym. Once home it's a quick shower and then boom - slim jeans and a comfy top with my hair pulled back. I don't give much thought to what I'm wearing; my wardrobe is organised so everything is reachable. I dress according to the weather and what we have planned for the day. And I love bright scarves, they dress anything up!
WORK