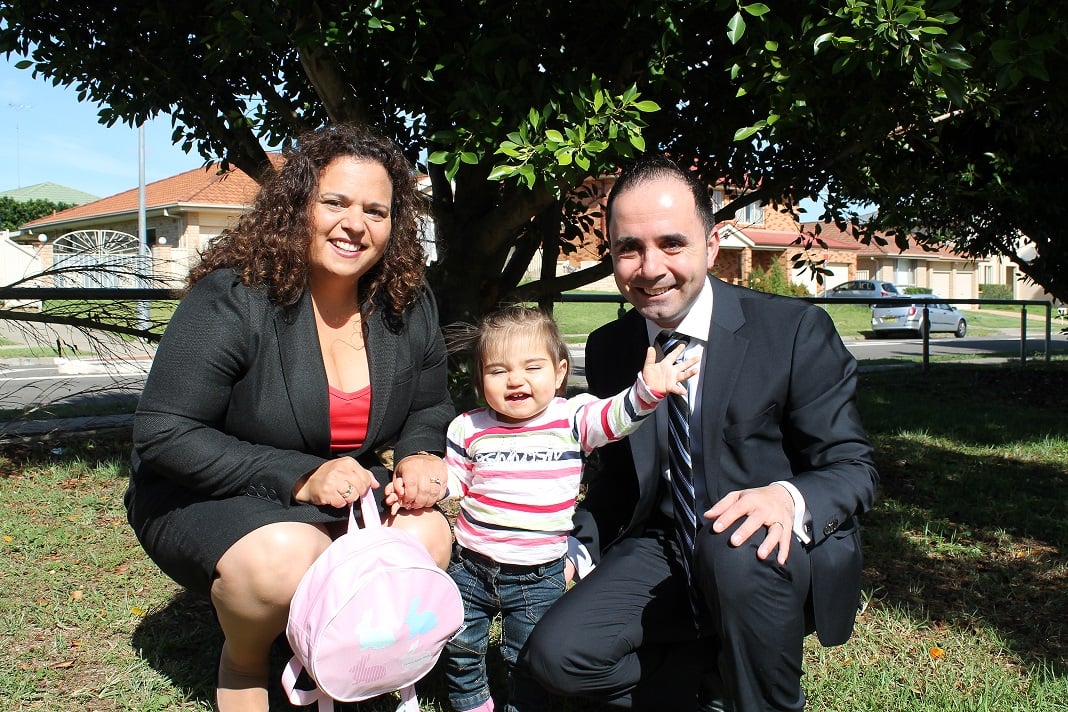 Welcome to the latest installment of our series Mum vs Life. Each week we'll feature a prominent Aussie mum and take you through her day.
This week we talk to Labor member for Greenway, Michelle Rowland. Ahead of the September 7 Federal Election, Michelle is busy campaigning and caring for her 18-month-old daughter Octavia. She takes us through a typical day in real time!
WAKE UP: "I wake up a few minutes before my alarm..."

Alarm - I actually wake up a few minutes before it goes off.  I sleep with my BlackBerry charging on the bedside table.  My body is back in the rhythm of the early wake up so it doesn't hurt as much as it did a few months ago.  My 18-month old daughter, Octavia, now goes down in her cot without fuss at around 7pm each night and usually sleeps through until anywhere between 5am and 7am.  I remember getting up for the multiple breast feeds during the night, I think it was the short bursts of sleep that hurt more.
I walk quietly onto the landing and feel my way down the stairs in the dark.  I hear Octavia talking, it's coming from the spare front room.  She must have woken while I was in the shower and my husband has taken her into bed with him.  On week nights when I have an early start, I sleep by myself in our room.  It means I can wake up, shower and dress without disturbing anyone.  Octavia hears the safety gate click on the lower set of stairs and I hear the cutest, "Byyee!" come from upstairs.  I'm smiling.