Warning: this post contains graphic images which may be distressing for some readers.
British mum Laney describes her seven-year-old son, Jak, as "quiet, caring, loving".
Now, her little boy is recovering in hospital after a vicious attack by school bullies left him with a tennis-ball sized head injury.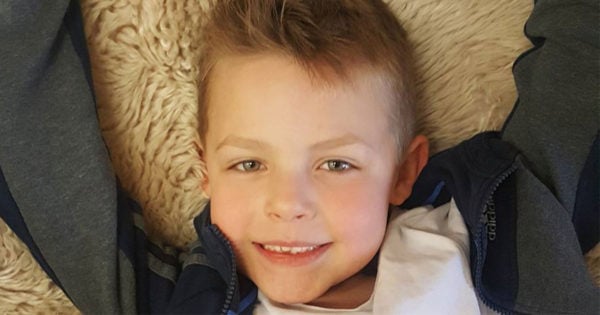 "My son was bullied all this term by one child," Laney wrote on a Facebook page she has set up, called Justice For Jak.
"He has been whipped with skipping ropes, stabbed with a pencil, scratched, punched, called names, stabbed with paper clips, hit around the face with a tennis racket," she wrote.
Laney wrote that the bully, along with his brother and two friends, had "jumped on Jak's head" during one incident.
"But the latest incident on [March 23, 2017], the bully was hitting my son in school and pushed him so hard he hit his head on a metal pole. The school did not give him a head injury letter or even a cold compress," she wrote.
The next day, the bump on Jak's head was swollen. Five days later, Jak was put on antibiotics as the lump "had started leaking puss".