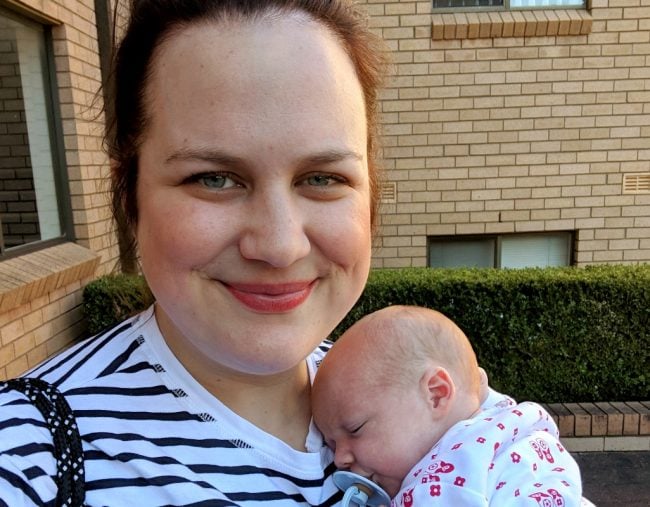 A few weeks ago I had two experiences that broke my faith in humanity and then restored it within swift succession.
I was at a cafe in a large suburban shopping centre with my 12-week-old baby girl. While I waited for my cheese toastie and extra large long black to arrive my husband texted. He's a freelancer and was stuck in the city between jobs, sitting alone in a cafe in another large shopping centre, missing his baby. I pulled out my phone and took some photos of our girl to send to him. He texted straight back so we went back and forth a bit swapping notes on the baby the way people who used to be a couple but are now ships in the night do every day.
Sat at a table nearby was an older woman, probably not much older than my mum, and her adult daughter, who must have been in her thirties. The mother, in what she probably thought was a whisper but was actually just normal volume, said something to her daughter about women of my generation – Generation Y, which she spat out like a four letter word – being too obsessed with their phones to mother properly. She had decided that, rather than texting my baby's father pictures of her to help him through his day, I was doing whatever nefarious thing she believes Gen Y-ers do on their phones.