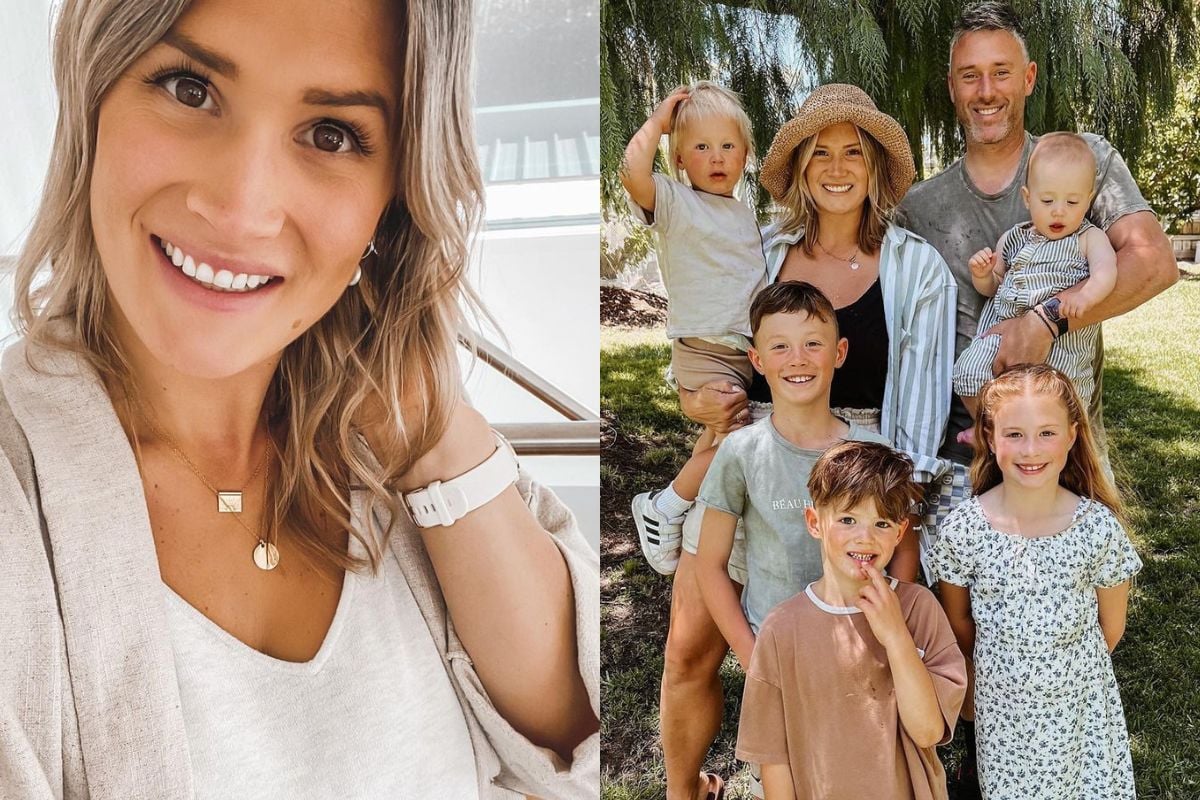 Leah McArthur might just be one of the busiest people we know.
She's a content creator and mum of five to nine-year-old son Harper, seven-year-old daughter Lenni, five-year-old son Cassidy, three-year-old son Sonny and one-year-old son Ziggy.
Each day feels different even when following the exact same routine, Leah tells Mamamia.
"I wouldn't say I get a lot of downtime at the moment," she says. "I'm deep in mum life and so when I do get time away from the kids, I'm still usually doing life admin for them all."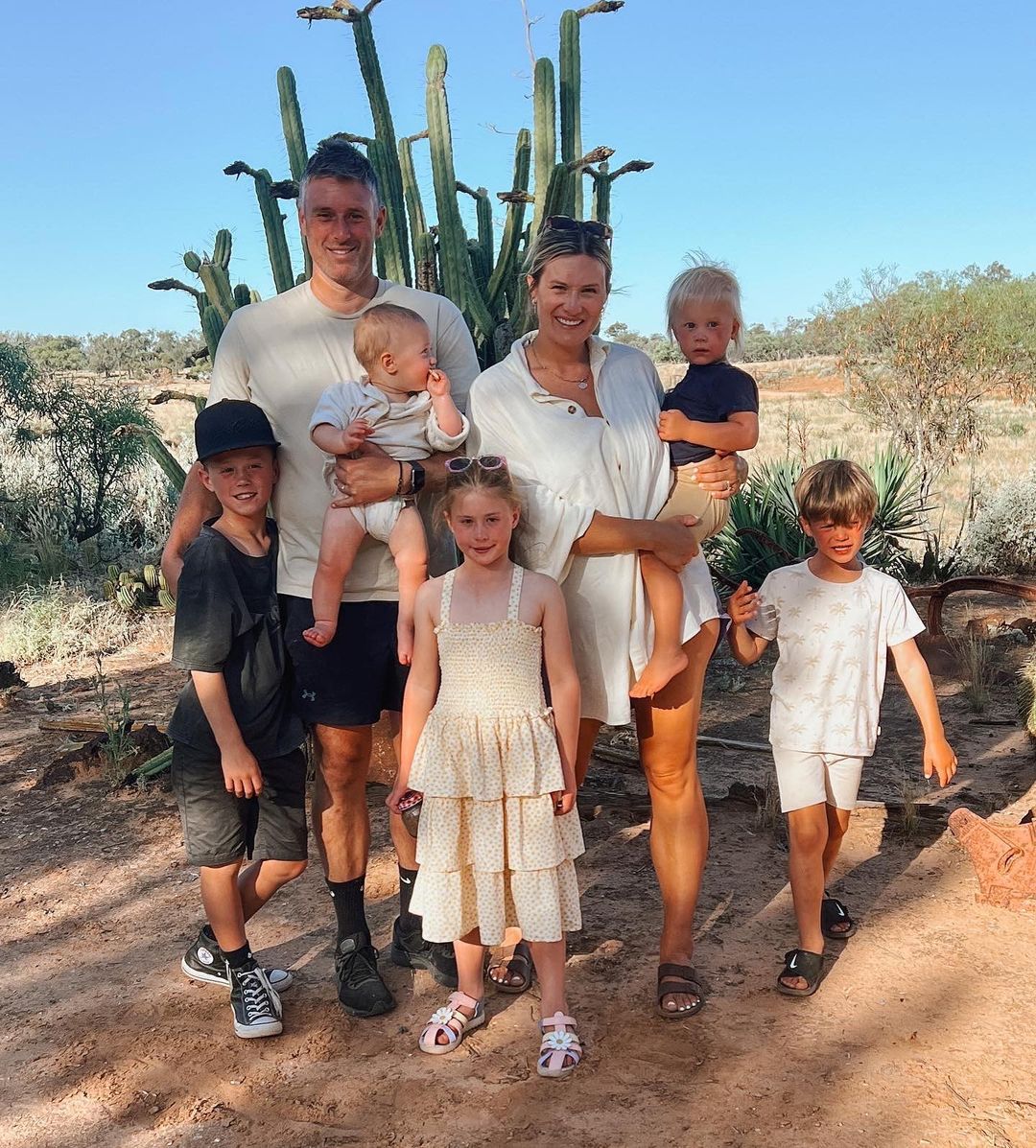 Leah McArthur, husband Jake and her family. Image: Instagram @leahs_littleloves.