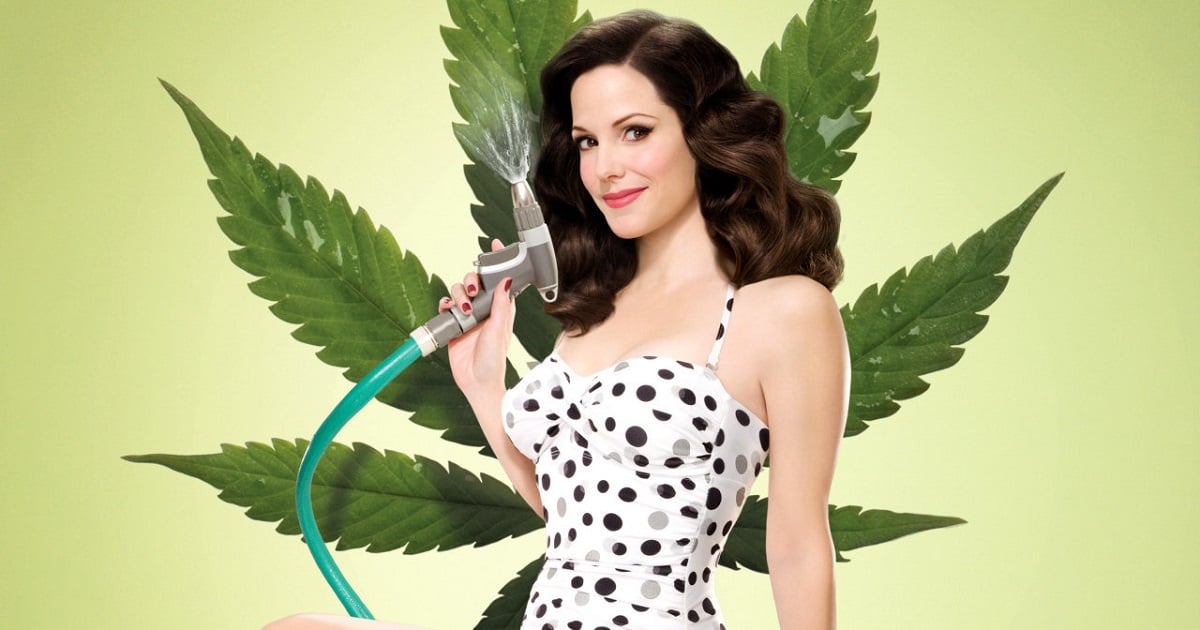 A few months ago I reacquainted myself with an old and forgotten pal, *ahem* Mary Jane *ahem*. We shared a Wednesday morning rendezvous which lasted only a few chilled, yet inspired, hours that oddly involved a thorough house cleaning. Strange, I know. Just a few tokes was all it took to unleash my inner domestic goddess. I had no idea she was in there! And, sadly, I haven't seen her since.
Weed Wednesday was a fun, and surprisingly productive, experience. Yet, inevitably, the buzz wore off and I returned to my former role as a non-stoned mum and wife. I placed the other half of the joint in the kitchen junk drawer, to be revisited at another time.
The summer days that followed Weed Wednesday, were action packed. Between camping and playdates, laundry and DIY-ing, smoking the rest of that joint was not even on the cards. In fact, I forgot all about it.
And, in a flash, the summer was over.
One gloriously warm weekend in early fall, we decided to host a family barbeque to celebrate my cousin's birthday. Grandparents, cousins, aunts and uncles; they were all there. It was a full-day (and night) affair, with several guests staying over. There was swimming and burgers, babies and balloons, birthday cake and beverages.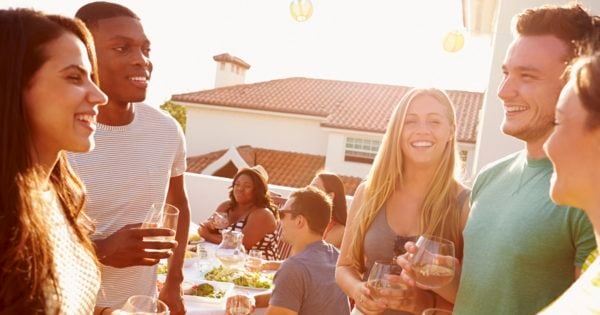 There was also music. My cousin had brought along an awesome playlist. I hadn't heard some of the songs in over a decade and I soon found myself reminiscing about my twenty-something years, when I'd been a free agent with a penchant for pot-smoking and the world at my feet…
After a few glasses of wine, I found myself thinking about that little joint at the back of the junk drawer.
Wouldn't it be nice to smoke just a tiny bit of it?
Nobody has to know…
I did a quick visual count of my off-spring. Two were swimming with their dad and cousins in the pool and one, the eldest, was eating birthday cake with Nana.
This was my (and Mary Jane's) moment! The nostalgia of the tunes and the warmth of, what felt like, an endless summer inspired me to throw caution to the wind.
Barbeque lighter in one hand, shriveled half-a-joint in the other; I sneaked out the front door of the house.
It was dark.
I was alone.
I lit-up, inhaled, and slowly released the sweet smoke. It was beautiful and relaxing until I was interrupted with these, dreaded, words: "MUM?!  Are you smoking?"
I'd been caught smoking pot, by my tween, and I'd resorted to diversion and denial. This was a low moment for me, no doubt about it.
What in the ever-loving-FUCK?! Where did she…? How did she… get here so fast?
There she was, in the window; my twelve-year-old daughter who had Usain Bolt-ed herself from cake-eating with Nana to window-stalking her mother.