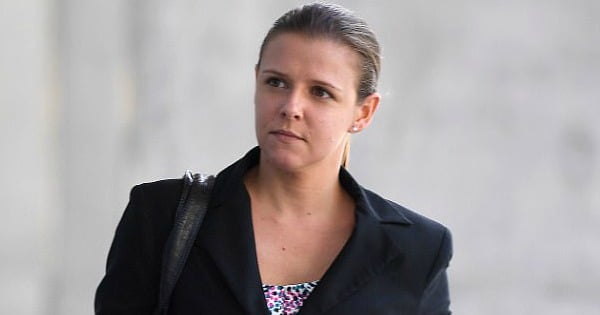 A Queensland mother claimed she was possessed and "attacked by the devil" when she allegedly tried to kill her baby daughter on three separate occasions, a trial has heard.
Ashleigh Meagan Watterson has pleaded not guilty to the attempted murder of four-month-old Sarah, who suffered "catastrophic" brain injuries when she was deprived of oxygen in late 2010.
Sarah died in March 2012 from unknown causes that are not part of the allegations against Watterson.
The Brisbane Supreme Court heard on Monday that Sarah was first taken to hospital by paramedics on October 28, 2010 after her mother called triple-zero stating she was "purple and had blood coming from her nose".
Watterson claimed she left the child for less than a minute with her apnoea monitor turned off when she returned to find her blue.
On the same day Sarah was discharged Watterson again called for paramedics after her daughter stopped breathing, allegedly during the five minutes she was left alone.
It was during that episode Sarah suffered severe brain damage from a lack of oxygen.
In the final incident, Sarah was at hospital when Watterson allegedly arranged a "Do Not Resuscitate" plan with doctors before taking her child into a bathroom and tried suffocating her.