She thought it would be a nice gesture for her son's first birthday party; handmade, iced biscuits shaped like the number one.
Sweet, right?
Well, actually, having seen a picture of the end result, unsavoury might be a more appropriate word…
In a move that is likely going to see him go hungry tonight, the woman's husband shared a snap of the biscuits to Reddit, accompanied by the following caption:
"My wife made '1' cookies for our one-year-old's birthday… I don't think they came out right."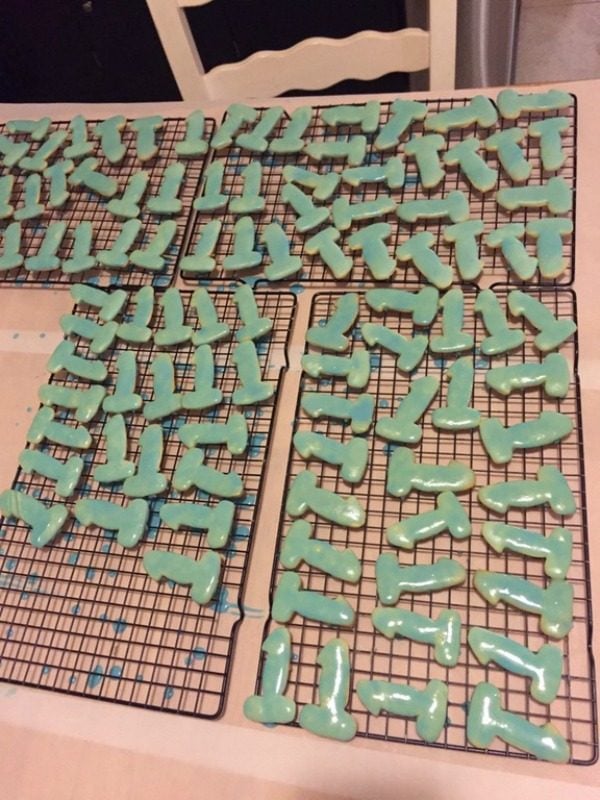 For the pure-of-mind among you, kindly allow me: penises, her biscuits looked like penises.