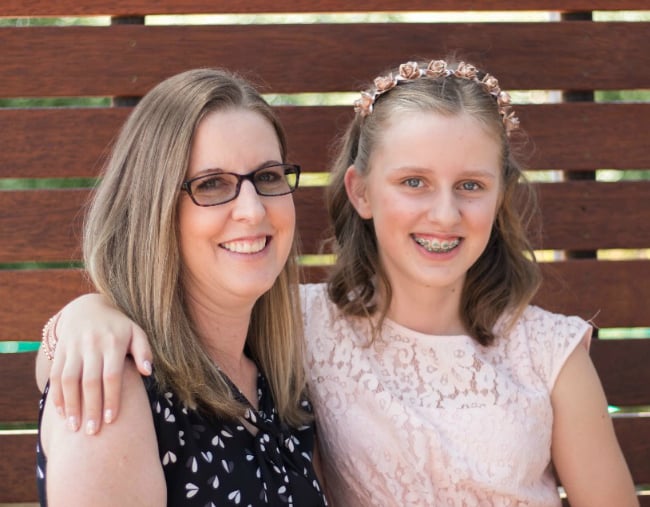 It was 1998. Kylie Scales was 25 and one week into a new job in IT, when she woke up to find she couldn't see out of her left eye.
"I didn't think much of it at the time," the Canberra woman told Mamamia. "I just thought, 'Oh, it's probably conjunctivitis or an eye infection or something, so I went off to the doctor, who sent me straight to an ophthalmologist, who then sent me to a neurologist. By then I started realising this was a bit worse than an infection."
After two days of testing and an MRI scan, Kylie finally received answers. She was in the early stages of Multiple Sclerosis.
"A million questions went through my head," the 44-year-old said. "'Why is this happening, what's it going to do, will it ever go away, and how is this going to affect my life?'
"It was quite confronting and scary because I wasn't sure what would happen. I wasn't sure if I'd ever be able to see properly again."