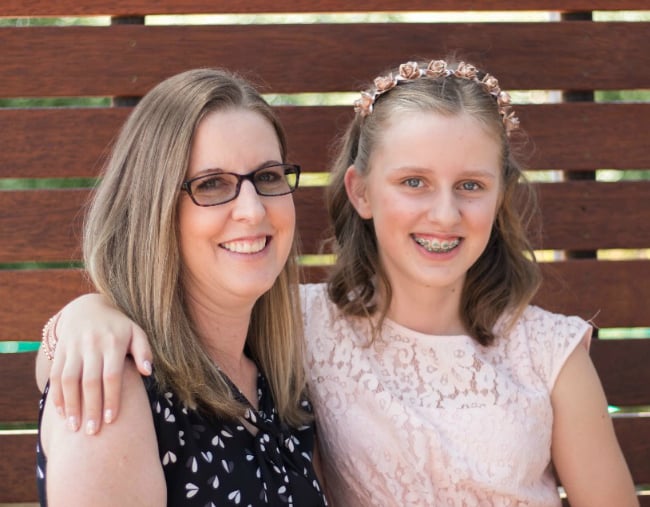 It was 1998. Kylie Scales was 25 and one week into a new job in IT, when she woke up to find she couldn't see out of her left eye.
"I didn't think much of it at the time," the Canberra woman told Mamamia. "I just thought, 'Oh, it's probably conjunctivitis or an eye infection or something, so I went off to the doctor, who sent me straight to an ophthalmologist, who then sent me to a neurologist. By then I started realising this was a bit worse than an infection."
After two days of testing and an MRI scan, Kylie finally received answers. She was in the early stages of Multiple Sclerosis.
"A million questions went through my head," the 44-year-old said. "'Why is this happening, what's it going to do, will it ever go away, and how is this going to affect my life?'
"It was quite confronting and scary because I wasn't sure what would happen. I wasn't sure if I'd ever be able to see properly again."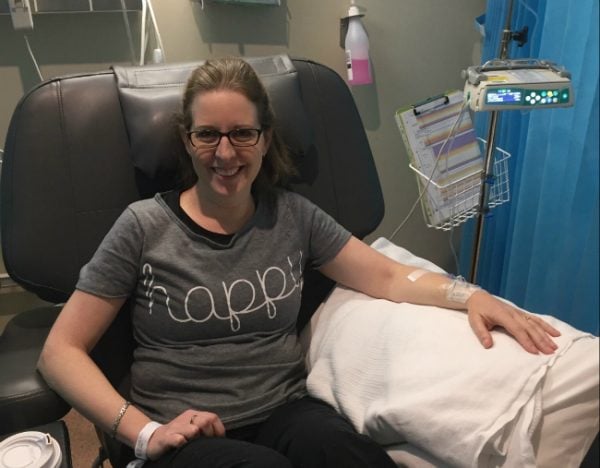 Multiple Sclerosis is an incurable condition in which the immune system mistakenly attacks and damages the fatty coating (myelin) around the nerves. This results in scarring that can block or impair the electrical messages between the brain and the body, and lead to a variety of different symptoms depending on where the damage occurs.
Kylie, for example, has experienced lesions on her spine, brain and brain stem. While she fights near-constant fatigue, she has a relapsing-remitting form the disease, which means the worst of her symptoms come and go in series of attacks that can last anywhere from a few days to six weeks.
"There are times when I'd pretty much be in remission and get on with life as normal and everything was fine, and then other times when all of a sudden I couldn't walk properly, my legs wouldn't coordinate. I'd be tripping over, bumping into things, I'd start losing sensation in my hands and feet and legs, I'd get pins and needles and numbness."
Most debilitating though has been the cognitive dysfunction. This is what ultimately forced Kylie to give up work as an IT project manager five years ago and accept a disability pension.