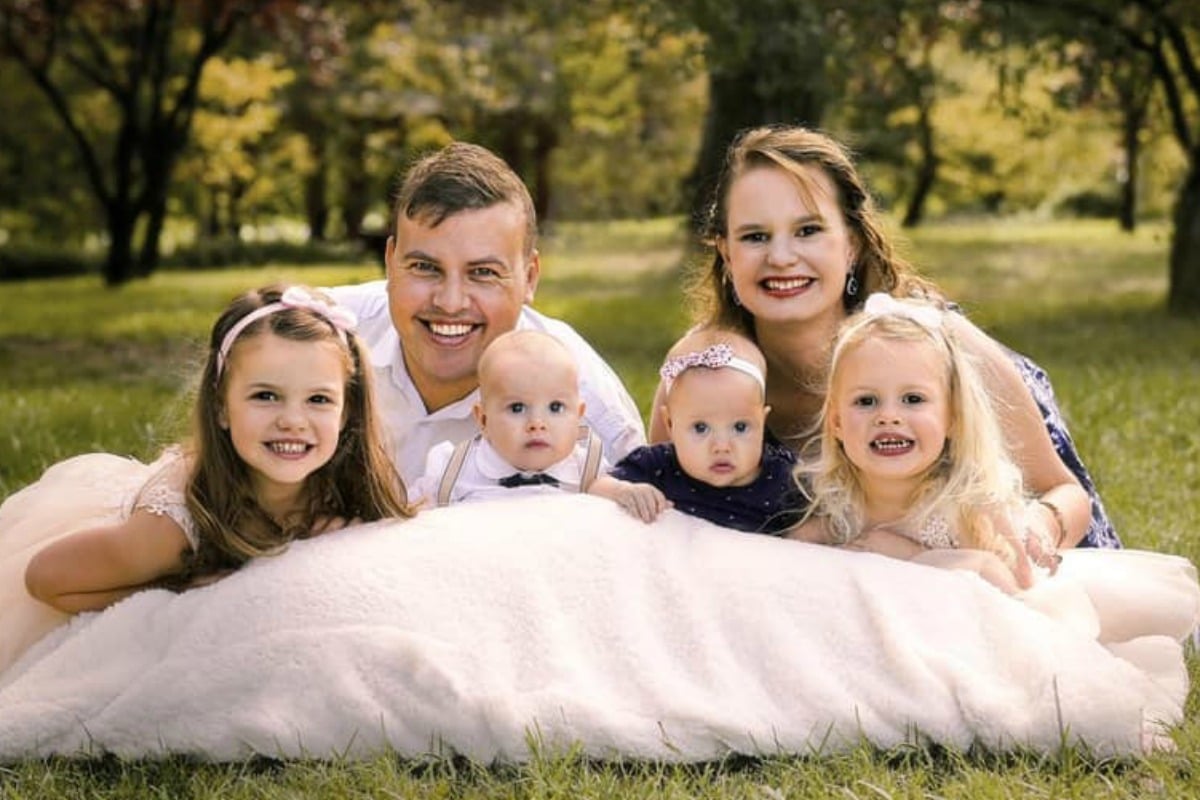 The feature image used in this article is one of Laura Thomas' favourite photos.
Her four beautiful children, all born within the space of four years, dressed up and smiling at the camera.
It sits proudly as the cover photo on her Facebook page, which is full of equally lovely images of the young Canberra family.
But this is Laura's highlight reel, and behind the scenes she and husband Craig are exhausted and terrified they aren't going to meet the September 14 deadline to pay for a surgery that could help bring some normality and sanity back to their lives.
Watch: Questions about childbirth, answered. Post continues after video.
Not one of Laura's three births went to plan, and as a result her body has been left "ripped apart."
The 31-year-old's first two pregnancies were traumatic, full of complications, and were only 14 months apart.
Her eldest was removed in theatre with forceps and an episiotomy. Her second fell out of her while she was being carried from the bath to a hospital bed after the midwives realised she had blacked out in the water.