For decades we've seen fashion trends that can best be described as a lazy girl's worst nightmare.
From stiletto heels to skinny jeans – keeping things comfortable has never been at the forefront of designers' minds as they created their fashion, it would seem.
Until now, that is.
Listen: Advice from another extremely helpful fashion study.

Mulburry has heard our silent prayers for comfortable clothing that doubles as being on-trend and delivered us a surprising new piece of clothing.
In its show at London Fashion Week on Sunday, the label debuted clothing items that we at Mamamia, and others, have likened to wearable doonas.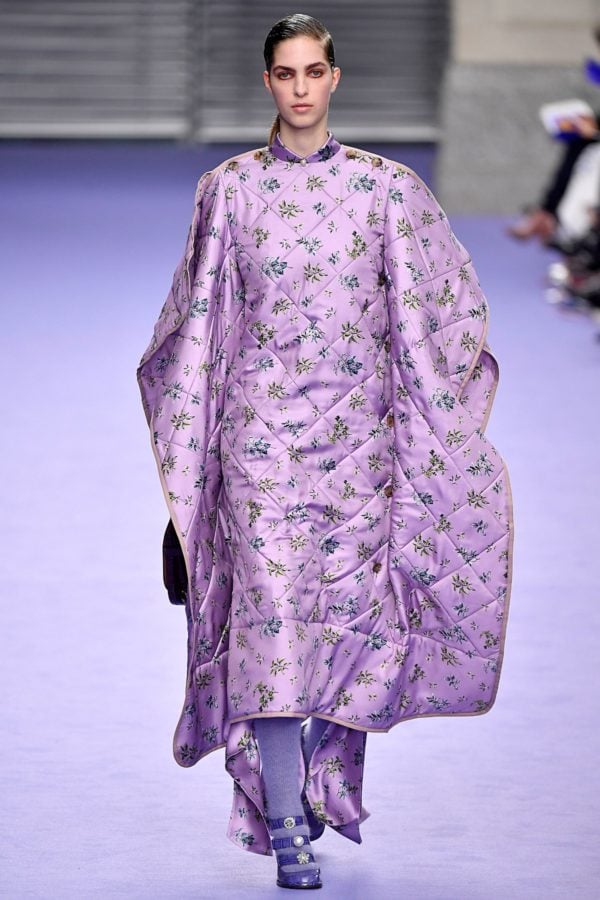 The ponchos, which also look a lot like the Snuggie's upper-class cousin, were a prominent feature in the show.
There wasn't just one type of doona-poncho. No, models walked the catwalk draped in several different variations of the piece in a variety of textures, prints and lengths.