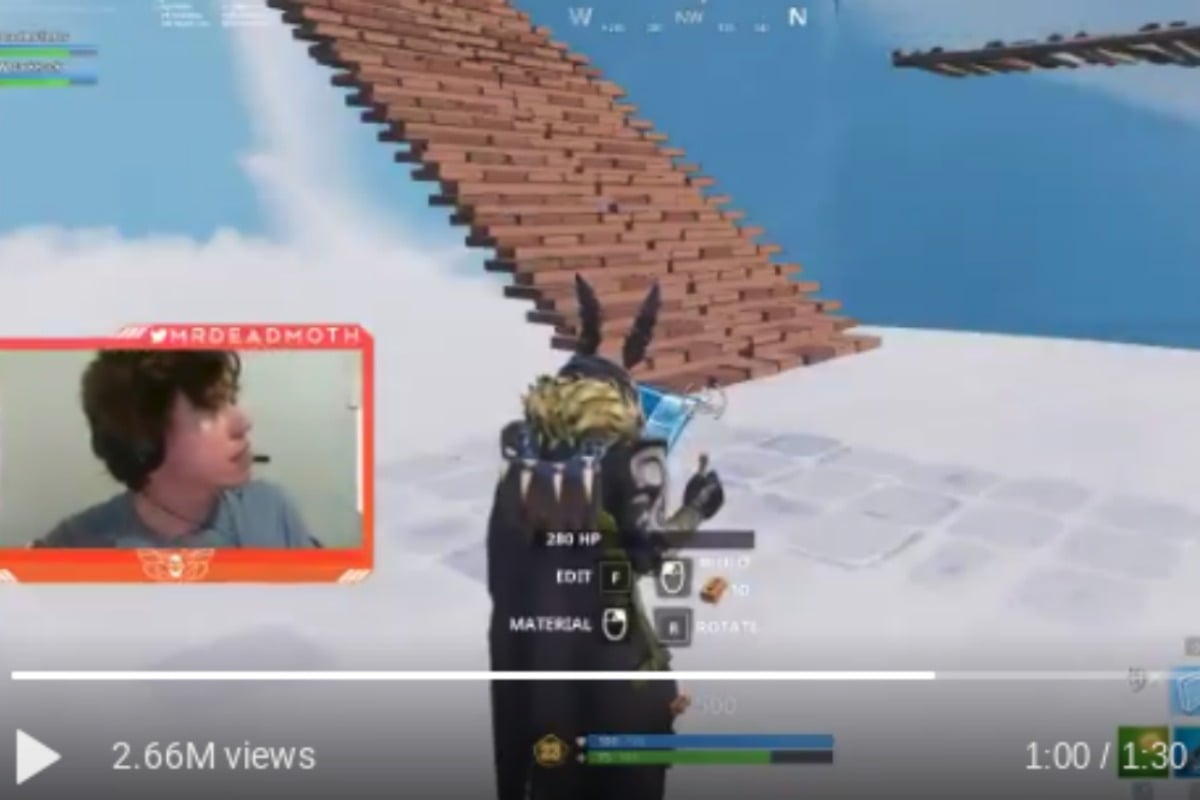 Warning: This story contains graphic footage of violence and won't be suitable for all readers.
A Sydney man has been arrested and charged with common assault after chilling footage of him allegedly beating his partner during a Fortnite livestream was sent to police, the Sydney Morning Herald reports.
The 26-year-old man with the username "MrDeadMoth" was broadcasting himself playing the violent video game at about 8.30pm Sunday night when he began arguing with his partner, who was calling for him to get off the computer.
Viewers of the distressing livestream called the police to the man's Oran Park home, where he was arrested.
In the confronting footage below, the man is seen yelling at someone before disappearing off screen to the sounds of a woman allegedly being slapped and punched, followed by children crying.
"Can you not? I said I'll be out soon," he yells, before getting up from his chair.
"No computer, I'm sick of this shit," the woman is heard responding.
After what sounds like a slap, followed by a scream and crying, the man then sits down and resumes playing.
Fortnite Woman Beater! pic.twitter.com/a6BDqgfIWF

— KEEM ???? (@KEEMSTAR) December 9, 2018
"You f**king woman basher," the woman shouts after the first alleged assault.
"Don't hit me in the face, don't you dare touch my face.
"You hear that, all you people there? He just hit me in the face."
The yelling continues, and the man is seen getting up from his chair a second time; raising his arm and appearing to hit something off camera.