Moving to a new city and starting fresh was basically the plot of every movie I loved when I was growing up. It was the stuff of dreams.
It turns out moving to a new city in real life can be an absolute nightmare when you factor in a heatwave, a stinky apartment, some very judgmental possums, and a cockroach infestation.
A couple of weeks ago I packed up my belongings, said goodbye to my family and friends, and moved to Sydney for my dream job.
It was Friday the 13th and the hottest January day on record. 'What could possibly go wrong?' I asked. 'This is an adventure', I told myself.
ALL OF THE THINGS WENT WRONG.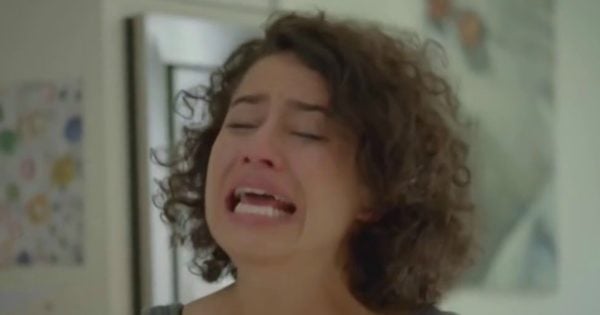 I turned up at my new apartment, in the stinking heat, to discover it hadn't been cleaned since the last tenant moved out. And it stank. SO BAD.
At one point I thought it could have been the musty remains of the last tenant, who I decided to call 'Dave', so I searched all the cupboards for the rotting corpse of 'Dave', or possibly a possum, but came up empty.
That's when I realised I was dealing with the ingrained filth of someone who'd just lived there and never cleaned. And I had the cockroaches to prove it. Bloody Dave.
My bedroom seemed to be the least offensive on the nose, so I decided I would just hide in there and 'Dave' could have the rest of the place.
At this point, surrounded by my unpacked belongings, I started to think that I had made a terrible mistake. I had swapped my easy life in the country for this crappy little apartment in the city. And I was paying almost double for it.