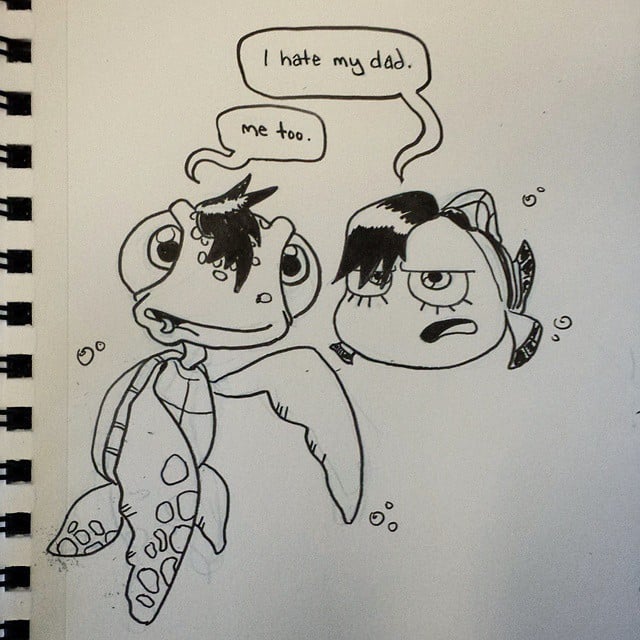 There is an amazing thread on Reddit called 'Pick a movie, remove one letter, give a brief description.' It's basically filled with a bunch of hilarious movie titles that people have come up with after removing one letter from the original. So, 'Pulp Fiction' becomes 'Pup Fiction' and 'Finding Nemo' becomes 'Finding Emo'.
It's a bit clever and a bit fun, but the thread had mostly faded into obscurity since it popped up in 2012.
But now it's back, and all because of an amazing artist who has turned all the best movie typos into incredible drawings. Check it:
Finding Emo: An insufferable teenage fish runs away from home. His father contemplates searching for him.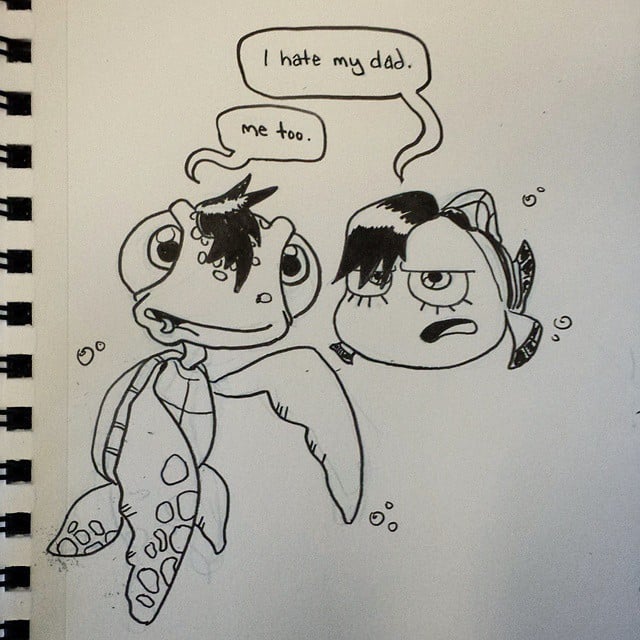 Lord of the Rigs: The story of one man's unhealthy obsession with his truck.