By MIA FREEDMAN
I am easily intimidated by fancy cakes.
Partly, I blame the internet.
Because before Pinterest etc, the only place you saw elaborate baked goods were in The Australian Women's Weekly's iconic birthday cake cookbooks. Remember the swimming pool? The dumptruck? The choo-choo train? The duck with the bill made from crinkle cut chips?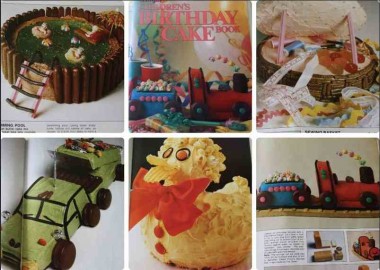 These books have always been hugely popular in my house. My kids have always pored over them – often with post-it notes –  and fantasised about which cake they'd have for their next birthday.
This used to make me slightly tense because I knew I was not capable of making any of them. Wait, once, years ago when I was still at school myself, I made this one for my young cousin's birthday: