Meet my friend Emily. She's crying into her wine.
Emily's daughter Jenny* started school this year, and Emily is six or so weeks into being a "school mum".
Like at least 66 per cent of mothers in Australia, Emily works. She works full-time, and so does her partner. Emily is supremely organised, the kind of mum who always has a healthy snack-pack in her bag, and never runs out of bread. Five-year-old Jenny is in before and after-school care, gets picked up by a baby-sitter once a week, and whenever Emily or her partner can swing it they work from home and go to pick their little girl up themselves.
Emily is deep into beating herself up about being a terrible school mum.
"I never seem to know what's going on," she says. "I never know when it's library day, I don't know what a principals' assembly is. How the f- does anyone fit in homework? I have only met Jenny's teacher once. The Class Parent is so organised, she's arranged play dates for the class once a week after school, and I feel crappy that Jenny can't always go."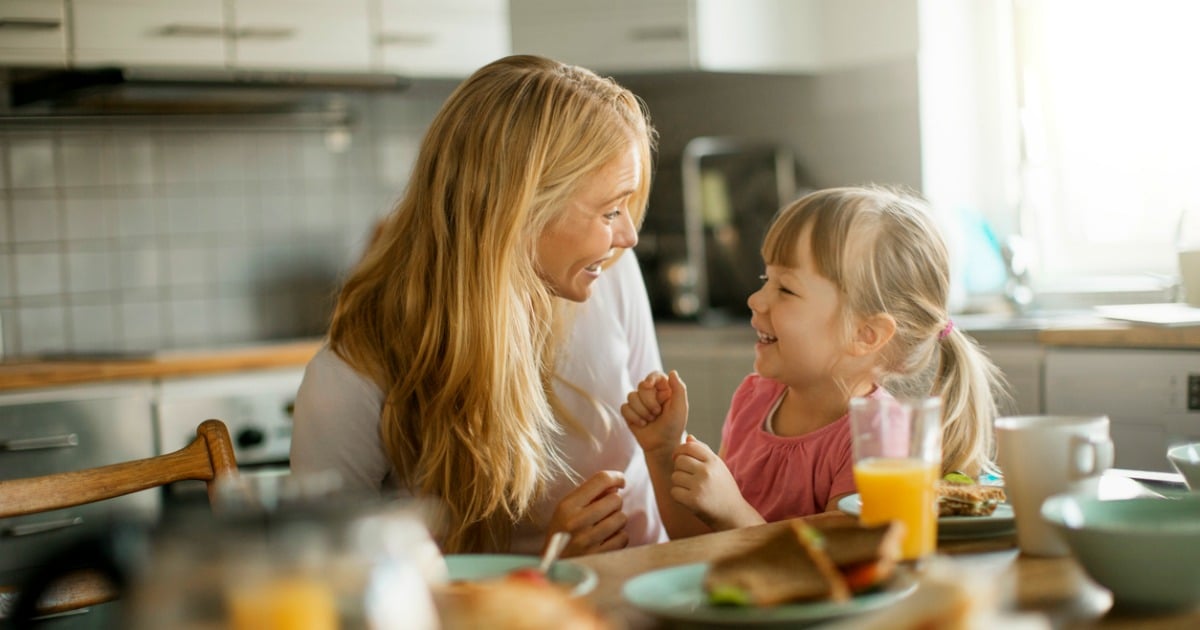 Emily went to one of those Friday play dates last week. Kept her phone on her in case work needed her. She met some of the other parents. Three of them were mums who didn't work outside of the home. Everyone was lovely.
"None of the other mums work!" Emily cries. "I feel like the worst mother ever."
Really, Em, NONE of the other mothers work? Of course they do. Out of the 30 families that make up Jenny's class, she met three "Stay At Home Mums". But those are the ones Emily is choosing to measure herself against. Because "full-time" mothers are the gold standard against which all other mothers judge themselves.