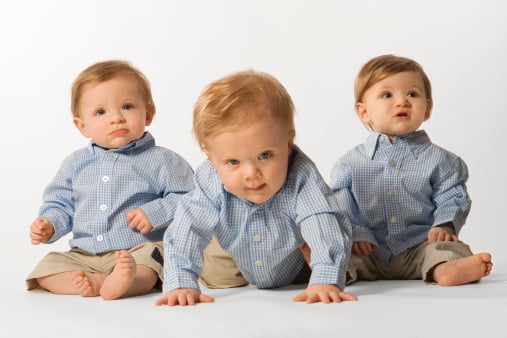 We are just over half way through the year and these are the boys names everyone wants.
Forget what people have named their baby boys.
This list is what people are wanting to name their baby boys.
This is a list of what names US parents-to-be are searching on the internet (slightly pervy, we know).
And there are some interesting new entries to the top 10.
Archer is the baby name climbing the quickest on the list.
As for the number 1 spot, nearly 150,000 parents-to-be have looked for this biblical-inspired name on Nameberry. Perhaps because it means fortunate and happy (and let's all admit, we could do with a bit more happy in the world at the moment).
The other new upcoming trend is unisex names entering the gender-specific list. So names like Harper officially making it on the boys list (even though it is uni-sex).
CLICK THOUGH the gallery to see the most searched for baby boys names.