WARNING: This story deals with issues around pornography and young people. It uses some explicit terms.
A Mamamia reader wrote in to us:
"I have three kids, the eldest being a teenage boy. I recently saw an article written by Mia's son, which addressed some misconceptions about sex, being that it's quite messy and unglamorous. Very different to porn. I wonder if you could go one step further, and recommend realistic porn sites?"
The question stumped everyone in the office. So we asked porn star and sex worker, Madison Missina if she had any thoughts. This is what she said…
***
This has been the single most challenging question of my career. Which is big considering I've built a career out of tackling taboo subjects. There's so much to consider when discussing the impact of porn on teens as it is, and this question really takes this into unchartered territory.
Firstly, I need to point out that in Australia it is currently illegal to show someone under the age of 18, porn.
If I had a magic wand, I would rid the internet of the way-too-easy to access and freely accessible porn, leaving all porn locked away behind pay walls and age verification. I would want our kids to explore sexuality on their terms, at their pace without the harms of too hard-core adult material impacting them too early and setting too unrealistic expectations.
But I don't have a magic wand. And sadly, even if this were to occur, we would still be left with an entire generation that has viewed this material. So back to reality.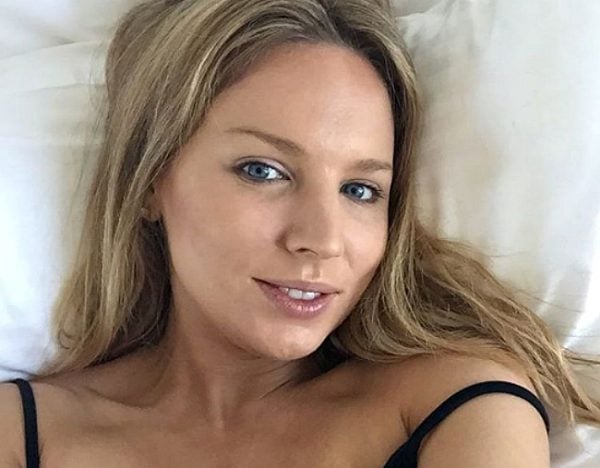 Sadly, our kids are growing up in a world where hard-core porn is harder to avoid than to find. We are also seeing the pornification of mainstream media, with sexualised ads, music videos, online gaming prompting kids to go to porn sites. It is now harder to avoid porn than to find it.
The Burnette Institute found that the average age for first porn viewing is 13 for boys and 16 for girls. With boys saying they are watching porn weekly, and girls saying they are watching porn monthly, but these are averages, which means for some kids they are accessing porn at much younger ages.
So we know that our kids have probably not only seen hard-core pornography, but they are also probably seeking it out.
Whenever I speak about this new phenomenon, I'm often met with the rebuttal "What's the big deal? We all saw some porn and we're fine". But what we saw and what our kids are seeing are very different.
For those of us in the older generations, our first experiences with porn were most probably the explicit photos in our father's playboy magazines that we found lying around the house. We would see these images, naturally get curious, and become aroused and then whether we admit it or not we imagined what was going on to the extent that our pubescent sexual imaginations would take us. So when it came to our first sexual explorations, whilst probably a little more clumsy and messy then we had imagined, our early experiences wouldn't have been too far from what we had already imagined.
Sadly, this is not the world that our kids are growing up in.
Listen to Mia Freedman's No Filter interview with Madison Missina below. Post continues after audio. 
These days, our kids are not finding just photos, our kids are finding their way to the many tube sites which show millions of hard-core porn videos. At any one time, if you go onto any tube site's homepage without the need for a pay-wall, age verification or even a log in, you will see very graphic, very extreme porn. Everything from incest, to sexualised violence, sexual coercion, choking, hitting, spiting.
And we are seeing an impact. We are seeing an increase in sexually problematic behaviours, increased violence, porn addiction, sexual and erectile dysfunction, relationship dysfunction, the proliferation of sexting and revenge porn.
As sex educators, we are fielding questions such as:
"How do I tell my boyfriend that I don't want anal sex anymore because its painful without hurting his feelings?" from 14-year-old girls. Or boys commenting that condoms aren't necessary, as they don't see them used in porn. Or why their girlfriends don't look like how the porn stars look during sex?
Whilst I've been writing this, I've been dealing with a situation of a filmed group sex scenario that was uploaded to Facebook, by young teenagers. Trying to unravel situations involving themes of young boys being raped by girls, girlfriends choosing to film rather than walk away or attempt to stop it, slut shaming, threats of suicide, revenge porn, technically child porn and possibly the most destructive bullying situation imaginable. It's hard to decipher exactly who did what wrong, but regardless I'm looking at a situation where even those who hold some responsibility in this mess are also themselves victims.
So, yes, your kids have most probably watched porn. Alarmingly, some of them have probably been involved in producing it. And, yes, we as adults need to do something about it. But what?
Teens are curious beings. Simply telling them that hard-core pornography is made for sexually mature adults is fantasy. That their early explorations into sex aren't going to look like porn, nor should real sex ever look porn, well, it's just not enough. And the sex education curriculum is no longer good enough.
So I think it's natural to arrive at the question: If our teens are already seeking out hard-core, often violent pornography, could providing them with a better type of pornography be a step in the right direction?
Norway thinks so.
NRK, Norway's government owned broadcasting network has been broadcasting shows aimed at teenagers that tackle sex education for years. Whilst previously it's been about teaching teens how to practice kissing using tomatoes, explaining love bites with vacuums, demonstrating masturbation and demonstrating penetrative sex using anatomical models. This year they are moving a step forward and will be showing real couples having real sex on their network TV, aimed at teenagers. The aim of the show is to address some of the unrealistic expectations that porn creates. It wants to show the clumsiness and fun part of sex without focusing on the genitals and sexiness. This show is not due to air until November this year and it won't be shown here.
So, what do we do here?
This next part is what I've had the most trouble getting to. It is very much unchartered territory; there are no studies to fall back on, so I am in no way saying this is a step that everyone should take. If you feel that you would like to tackle this issue head on with your teen, these are the steps that I recommend taking first.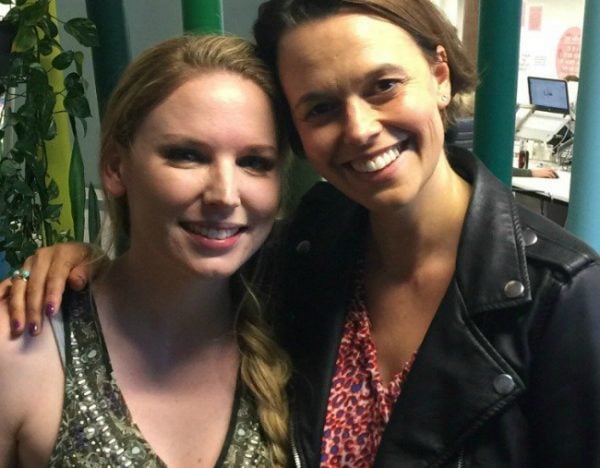 First, you need to have very adult conversations about what mainstream Internet porn is. Teens need to know that as porn stars, we are performing. That we aren't always turned on by what we are doing. This is important because when you watch our hard-core material, often there is a mismatch between our body language and our vocalised performance. Which means that you will often see the female performers subtle body language express pain and discomfort whilst they are faking pleasure.
So, open and direct communication during sex is now more important than ever for our teens as they probably have been subliminally taught to misread lack of consent for pleasure. So, they need to check in with their partners: "Is this ok for you? Do you like this? Does A or B feel better to you?"
We need to teach consent. We need to teach that we don't assume our partners want anal penetration because they've consented to sex, or that they want sex because they've consented to heavy petting. That yes's can become no's in an instant, and that is ok. That our boys can also decline sex and that doesn't mean they aren't manly.
We need to teach that porn sex is made to look good to the viewer, not to feel good to the performers. So, truly good sex being based more so on how it feels, rather than how it looks, will rarely be as visually exciting as porn.
We need to teach respect, that sharing sexual intimacies is an often private and special moment, and that this is to be respected. It is absolutely ok for all genders to enjoy sexually experimenting and that it is wrong to abuse someone's trust by filming it without consent, or broadcasting the details of what happened.
We need to teach that porn is like the junk food of our sexuality. Whilst it's great to treat ourselves with it occasionally, living on a diet of junk food makes us ill. So it's important that we are still able to experience sexual pleasure without using porn, if we start to find that our pleasure is dependent on porn, it's time to take a break.
Finally, we need to teach that sex is a skill that we develop throughout our adult lives and that it is ok to move slowly. In fact, it is great to move slowly, because it means that we get to fully unlock certain parts of our sexuality one at a time.
The sex in most porn is very advanced, it takes years to learn how to deep throat or have anal sex safely. And trying to jump in the deep end prior to learning the basics can give us negative sexual experiences, which is sad because sex is great. Sexual exploration should always happen at the individual's pace, not at the pace of another.
Now, there are loads more things that I would like to see covered with teens, such as healthy relationships, safe sex, contraception, pleasure anatomy, but for the sake of brevity and knowing that I'm talking to sexually mature adults, I know you will be able to handle these topics as they come up with your teens.
So, if you have gotten to the point of having many of these very adult conversations with your teen and you'd like to take the step of providing your teen with a better source, here's my advice.
Firstly, I would choose a DVD over a subscription on the Internet. Most subscription services upload new content frequently and it's not uncommon for thousands of videos to already be included. So, with the aim of providing better examples, you are going to need to watch it first yourself. Unless you want your life to be consumed with watching porn, a DVD is a better way around this.
Secondly, when it comes to browsing porn on the Internet, we are already in an aroused state and we get a dopamine response when we click the next button. Which means our bodies reward us for exploring porn further. Even if the next video were something you wouldn't normally be aroused by, because you are already in an aroused state it is possible to create an attraction to something you wouldn't normally have. Which is why we are seeing more fetishes and kinks at younger ages. And whilst there is nothing wrong with fetishes and kinks, creating a too strong attraction to these too early in our sexual development can mean that we are unable to enjoy more 'vanilla' sex.
Listen to an episode of Madison's podcast, The Prude and the Porn Star, where Madison discusses fetishes and porn below. Post continues after audio.
For instance, if your young teenager becomes too aroused by girls popping balloons, this can lead to an inability to be aroused by penetrative sex. Which then leads to less fulfilling relationships, problems with self-esteem and connection. So I would do everything we can to protect our teens from these too early.
Now, not all porn is made like this. There's porn available that's made in a different way, some of which I must disclose I have performed in. It contains a few elements I think you should look for. 
Firstly, there's no violence, all sex is consensual and displayed as that. The boy/girl scene not only includes me as the woman seeking out the sex with my boyfriend, but it openly shows the condom negotiation and use. The director on set instructed all performers to just have sex the way they like, so it is closer to real than performative porn sex. I believe I'm the only performer that has had surgery, so it shows women of varying bodies, which is awesome, as there is too much pressure for our young women to grow up to look like Barbies.
Now, I think it should be up to you as to whether you would prefer to select a DVD for your teen to have access to or whether this is something you would prefer your teen to have input in. But once you have the DVD, do not force them to watch it, just leave it for them to view if this were something that they would like after all the discussions have been had.
And finally, in my opinion, the most important step you can take as parents to teens growing up today is to show them that you are a safe person to them. We can't predict what is happening or what the impact is going to be. We need our kids to know that they can always come to us for guidance, we are very much in unchartered territory now, so it's our responsibility as adults to be there for whatever our kids and teens are going to encounter.