If you're a new parent, pregnant, or just plain curious about baby names, we've got an important public service announcement to make. The most popular baby names of 2017 (to date, at least) have been announced.
And honestly, neither the boy's or girl's lists are things we could have predicted.
According to baby name site Nameberry, Maia is now the most popularly searched girl's name to date, with Olivia, Amelia, Charlotte and Isla rounding out the top five.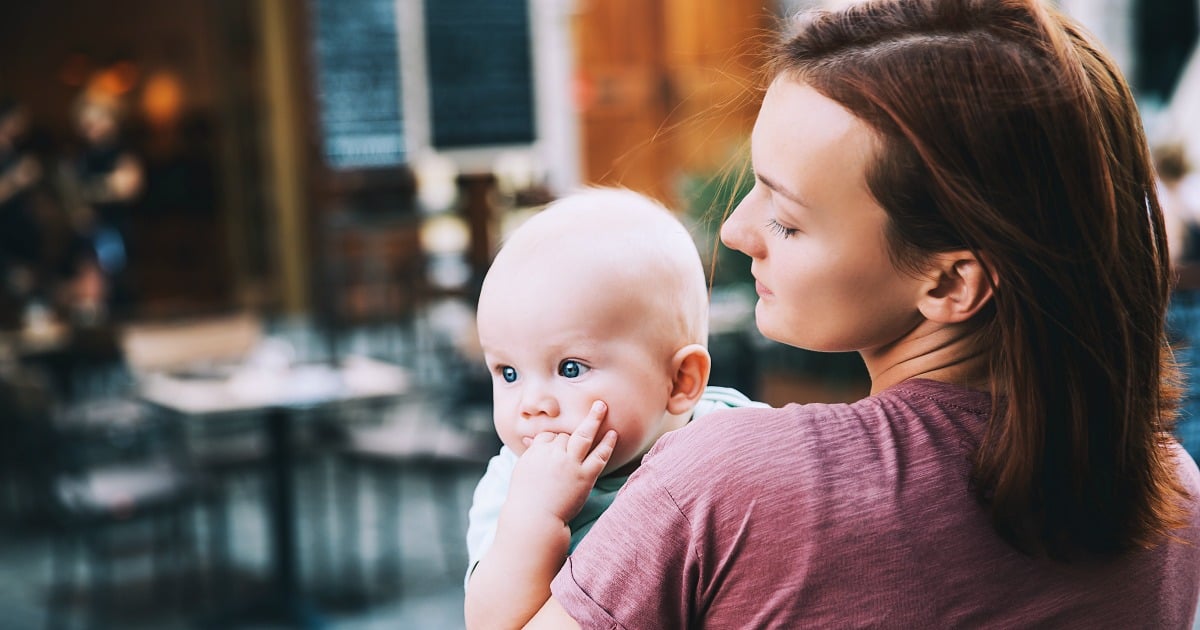 Things changed substantially when it came to the boy's list though, with Asher coming it at number one. The Hebrew name was followed by Atticus, Jack, Theodore and Oliver.
And when it comes to trends on the rise it seems the return of old-world names is set to continue, with Evelyn, Ada, Cora, Esme, Nora, Ophelia and Naomi all among the top 100 searches of the year.
Listen: Bec Judd talks choosing - and shotgunning - baby names on Hello Bump. Post continues... 
A number of new addition names on the list also correlate to celebrity babies born within recent years.
In the ninth spot on the boy's list is Silas, the same name of Justin Timberlake and Jessica Biel's two-year-old son.
Luna, the name of John Legend and Chrissy Teigen's one-year-old daughter comes in at number 17 on the girl's list, while Ines, the name of Ryan Reynolds' and Blake Lively's nine-month-old comes in at number 93.
See the full list of girls and boys names below.
Top 100 girls name searches of 2017:
Maia
Olivia
Amelia
Charlotte
Isla
Isabella
Ava
Allegro
Aurora
Evelyn
Amara
Eleanor
Rose
Arabella
Penelope
Brielle
Cora
Violet
Mia
Elizabeth
Ophelia
Hazel
Alice
Luna
Maeve
Adeline
Aurelia
Esme
Emma
Audrey
Thea
Anna
Lucy
Ivy
Claire
Genevieve
Nora
Imogen
Scarlett
Astrid
Sadie
Lydia
Jane
Iris
Emilia
Elise
Evangeline
Julia
Lila
Eloise
Stella
Caroline
Chloe
Isabel
Clara
Aria
Ada
Matilda
Adelaide
Zoe
Eliza
Phoebe
Sienna
Beatrice
Josephine
Hannah
Sophia
Ella
Elodie
Mae
Mila
Grace
Naomi
Annabell
Maisie
Emily
Ellie
Seraphina
Poppy
Willow
Celeste
Maya
Gemma
Daisy
Madeline
Jade
Freya
Molly
Alessia
Margaret
Eliana
Elsie
Abagail
Amalia
Khaleesi
Juliet
Cecilia
Rebecca
Zara
Alexandra.
Top 100 boys name searches of 2017:
Asher
Atticus
Jack
Theodore
Oliver
Jasper
Silas
Milo
Wyatt
Henry
Matthew
Leo
Declan
Alexander
Oscar
Xavier
Levi
Arthur
Thomas
Sebastian
Felix
Finn
Benjamin
Axel
Caleb
William
Ethan
Zachary
Julian
Aryan
Andrew
Elijah
Liam
Miles
Kai
John
Charles
Callum
Bodhi
James
Roman
Nathaniel
Soren
Harrison
Eli
Tobias
Harry
Ronan
Jacob
George
Ezra
Charlie
Isaac
Cassius
Archer
Jude
Daniel
Ryker
Isaiah
Samuel
Adam
Luke
Jonathan
Everett
Kane
Dante
Rhett
Lucas
Ian
Adrian
Josiah
Joseph
Lachlan
Maverick
Graham
Magnus
Hugo
Gideon
Wesley
Owen
Nolan
Augustus
David
Xander
Simon
Louis
Gabriel
Edward
Lewis
Vincent
Beckett
Kian
Connor
Winston
Nicholas
Nathan
Lucian
Abel
Griffin
Landon.