From university to home ownership, through to parenthood and old age, there are several periods throughout a person's life that will be more expensive than others.
But now a definitive age has been pinpointed as the single most expensive 12 months.
And if you're about to face it, well, we're sorry for you and your bank balance in advance.
According to finder.com.au's Money Expert Bessie Hassan, 33 is the magic (or cursed, depending on how you look at it) age at which the average Australian is likely to have the most expenses and debt in their life.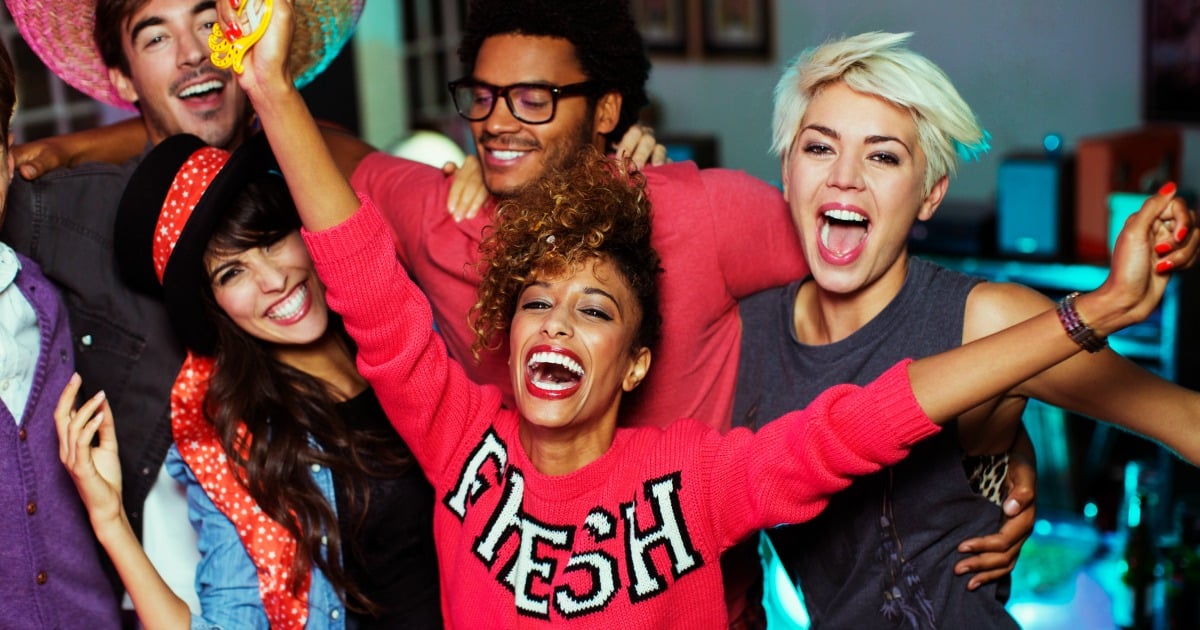 "With most families marrying, paying off their HECS debt, buying a home and having children - the mid-to-late 30s is considered the most expensive period in life for Australians," Hassan told Mamamia on Friday.
The age, Hassan says, comes from taking into account major life events like a university degree ($50,000), the average cost of a wedding ($22,669), the average house deposit needed to buy in Sydney, Melbourne and Canberra ($148,200), the remaining mortgage balance ($592,800) and the average cost of raising a child to the age of 21 ($169,470).
Listen: Financial expert Canna Campbell talks investing, saving, and making your money work for you. Post continues... 
Thirty-three is, Hassan says, "the average age when many of these debts are consumed," and adds that as an average, the age bracket can extend up to 37 for some Aussies.
According to the data, expenses and debt begin to rise at the age of 24 and largely, remains steady throughout one's 20s.
In the early 30s, however, there is a steep incline that drops down as Australians near their 40s.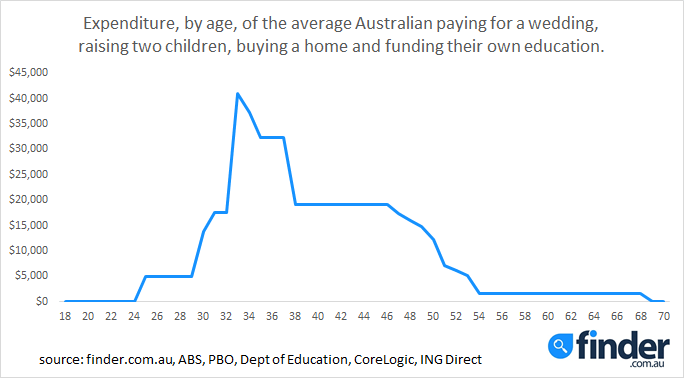 With this period in mind, Hassan says, "It's important to be prepared for this period. Make sure to plan ahead; it's never too early to start thinking about your future and that should involve putting away a portion of your income."
She adds, "No matter how small, doing so on a regular basis is the key. The average Australians takes five years to save a housing deposit, for example."
Do you agree with this age bracket? Let us know in the comments section below.