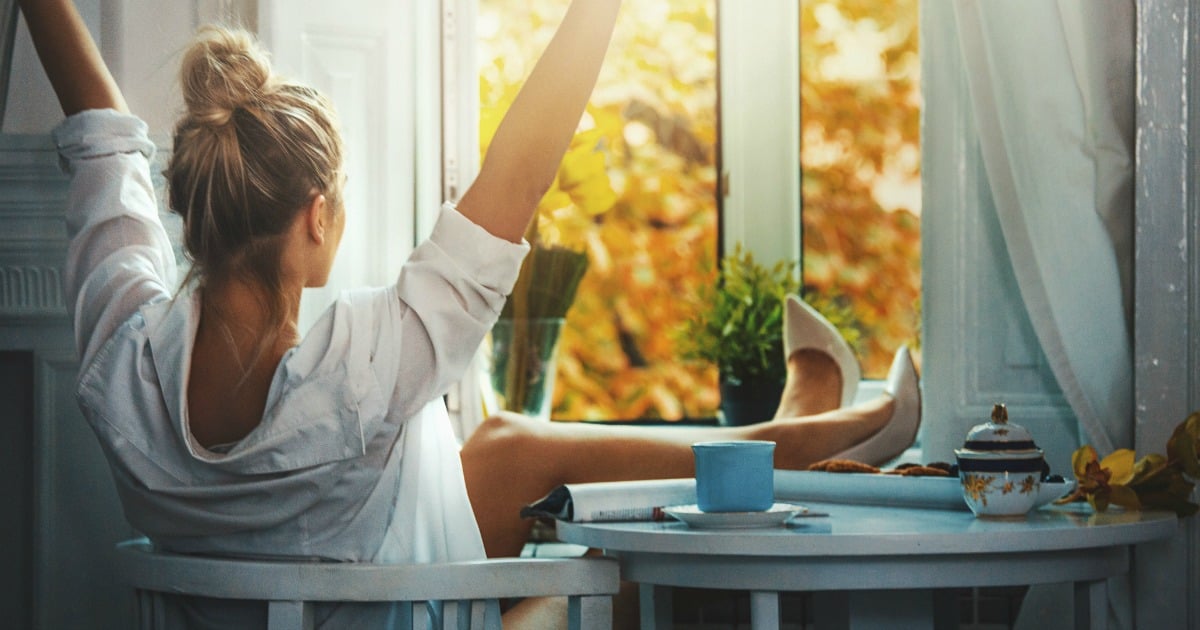 There's something magical about waking up in summer.
Gone are the days when you have to fumble around in a hurry in the pitch black of winter – instead, the sun bursts in through your bedroom window and birds chirp at just the right volume to be endearing rather than annoying. You're basically living a Disney movie.
Unfortunately things like work, commitments, responsibility and life in general don't stop when the weather gets nicer. So for the days when you can't spend hours at the beach (but wish you could), here are five ways to enjoy some "me time" and get the most of your summer mornings.
1. Wake up early.
This is not an activity I would usually encourage, unless absolutely necessary, but in summer it's the best way to start the day. The sun's early rise makes it easier for your body to do the same, meaning it's not as much of a drag as it is in the colder months.
The benefit? So much more time! More sun! More possibility! You'll start your day instantly more relaxed, have more time to enjoy the day before it gets impossibly hot and be able to tick off more tasks and kick more goals before your alarm would normally even be going off.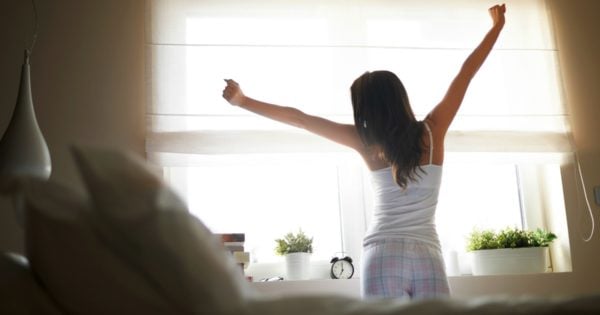 "So much more time! More sun! More possibility!" Image: iStock.
2. Have a side of crossword with your coffee.
Channel holiday mode no matter what day it is and enjoy a crossword or Sudoku with your breakfast — an activity most of us associate with summer and relaxation, and also gives your brain a bit of a workout.
There's nothing like the smug feeling of cracking that impossible clue to make you feel like a winner first thing in the morning. Bonus points for doing it outside in the sunshine.