Seven months on from sharing images of her post-baby body and a powerful message of self-acceptance on Facebook, blogger Olivia White has returned with a bigger, better and more ambitious project, named More Than My Body.
"Often we are too quick to judge a person by how they look, the shape of their body, or how much they weigh, and sadly, the biggest critic of all is often ourselves," White wrote in a Facebook post accompanying a three-minute video featuring nine women of different ages, weights and body types.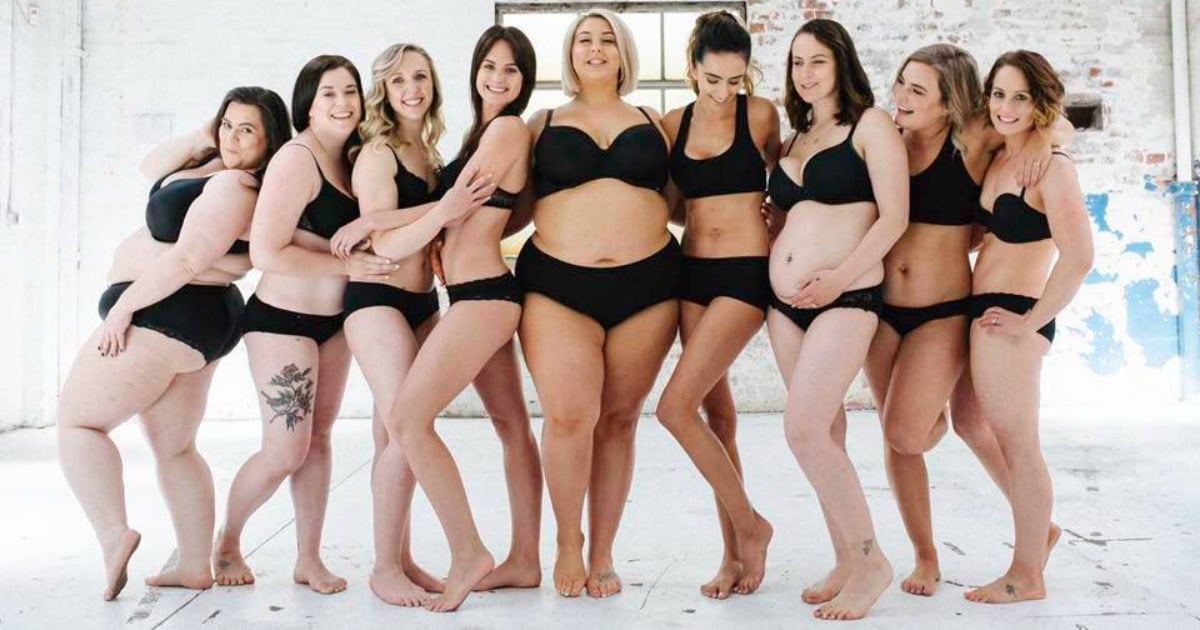 "But what we often forget is that people are far more than just what you see. They are more than just their bodies."
Launched via White's social media platforms on Sunday evening, the response to the video and the accompanying personal stories of each woman featured has been... well, it's been nothing short of huge in the hours that have followed.
Speaking to Mamamia on Monday afternoon, the 27-year-old mother-of-two says not only has her website crashed (don't worry, it's now back up and running), but she has also been inundated with messages of support and thanks from hundreds of other women around the world.
"Reading through messages feels heartwarming and positive; it feels like I've achieved what I want to achieve," White says, who attributes the original idea for the project to that Facebook image of her post-baby body.
Watch the full #morethanmybody video below. Post continues... 

"For me, posting that first photo and making the video all stemmed from having two girls. The pressure I was putting on myself was impacting that... and I guess why I posted the original picture," she says.
"After that, I had so many women reach out and say they were having the same struggles or feeling the same way, and I realised I had to do something with that."
Like White, eight of the nine women featured are mums, and that fact is something that features prominently throughout their personal stories, which are shared on White's parenting blog House of White.
Mia Freedman discusses the need for real images on Instagram. Post continues... 
"The women in this video are truly inspiring and their stories are powerful and at times heartbreaking, but they have one common goal – and that is to change the world and hope they can let their experiences help others," White says.
"We're often our biggest critics but we should be our biggest fans."
To read the women's personal stories, head to House of White.