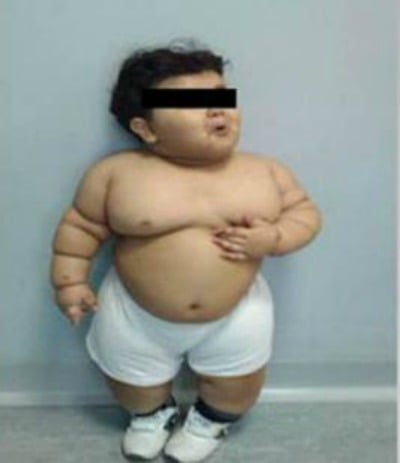 Imagine having a toddler who is so big you can't pick him up. At night you tuck him into bed and listen to him struggle to breath due to obesity-related sleep apnoea.
That was the tragic situation that lead a Saudi Arabian family to book stomach reduction surgery for their two-year-old, making him the youngest person to ever undergo a bariatric operation.
Their son  (above) weighed 33 kilos. And it worked. Within two months the boy lost 15 per cent of his body weight and two years after the 2010 surgery his weight had fallen to 24kg and his BMI of 24 was within the normal range.