This year's Oscar ceremony made history – but it's not for the reason you'd think if you're reading the headlines that followed it.
When La La Land was mistakenly declared to be the best movie winner, an unprecedented gaffe which threw the A-list crowd and viewers into a tizzy, it didn't just spawn hilarious memes and fond remembrances of a past Australia's Next Top Model finale (aka the moment Sarah Murdoch would rather forget).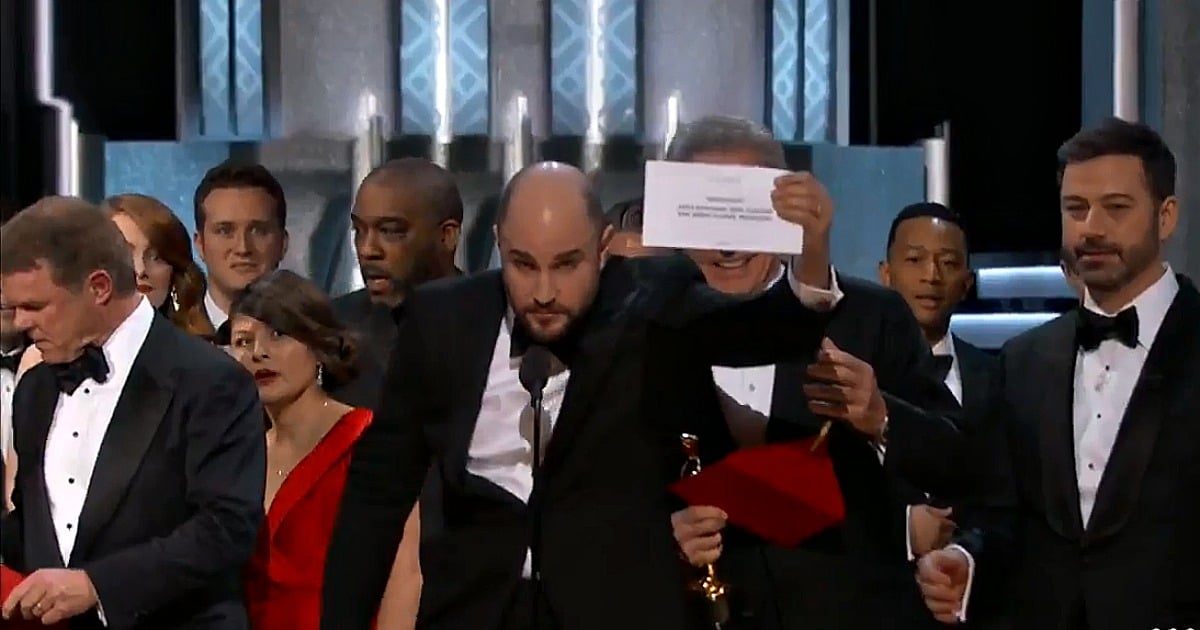 Instead, it completely undermined a moment which should have gone down as one of the most significant in Oscar history.
And no, it's not that the wrong envelope was handed out, despite the black ops style secrecy that goes into the lead up to the awards.
It's the fact that Moonlight – a film which had all the odds stacked against it – deservedly took out the ultimate honour on Hollywood's night of nights.
The first film with all African-American cast to win a best picture Oscar, it tackles territory rarely seen, if ever, on our screens. And it does so beautifully and in a way that critics universally have applauded.
For those who haven't seen the movie (and trust me, you should do so), Moonlight is the coming-of-age story of Chiron (played in three stages of his life by Alex R. Hibbert, Ashton Sanders and Trevante Rhodes in chronological order). Bullied as a child, neglected by his drug addict mother and with her dealer his only father figure, Chiron is confronted when he finds himself falling for his childhood friend Kevin in adolescence. This leads to a shocking moment of violence which sees him incarcerating and falling into a life of drug crime himself.
It's shocking, it's sad, it's raw. And it's ground breaking storytelling given that stories of homosexual black men are rarely, if ever, explored on screen. In fact, until Moonlight, most gay stories told in film have been told through a white man's eyes.