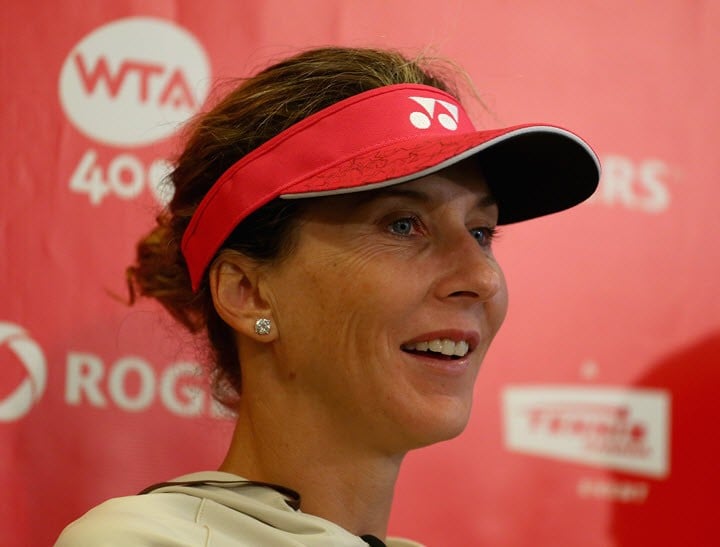 Former tennis champion Monica Seles has talked about her struggle with an eating disorder for the first time.
Monica Seles was a household name in the 90s. The Maria Sharapova of the 20th century, the budding tennis great was a world champion at the tender age of 19.
But one day during a championship match, she was approached by a fan of her opponent who came onto the court and stabbed her.
After that, Monica's tennis career came to a screeching halt. Her life spiralled. Though she returned to tennis after the attack, she was never able to perform at the same level again.
Monica, now 41, is back in the limelight again – but for a very different, very important reason.
As a result of the stabbing, the pressure placed on her as an athlete, and her father's battle with cancer, Monica developed an eating disorder.
Read more: The incredibly common eating disorder that nobody has heard of.
She was diagnosed as an adult, and she's spoken out about her struggle with Binge Eating Disorder in an interview with People magazine.
"My eating was just uncontrollable," she told People.
"My binges would be potato chips, pretzels and cookies – bags of them," she says. "It's really eating huge quantities of food in a very short period of time.
"It was very hard to understand how on the tennis court, I would be so focused and so disciplined in my training, but when it came to binge eating I had zero control. I felt really embarrassed about it."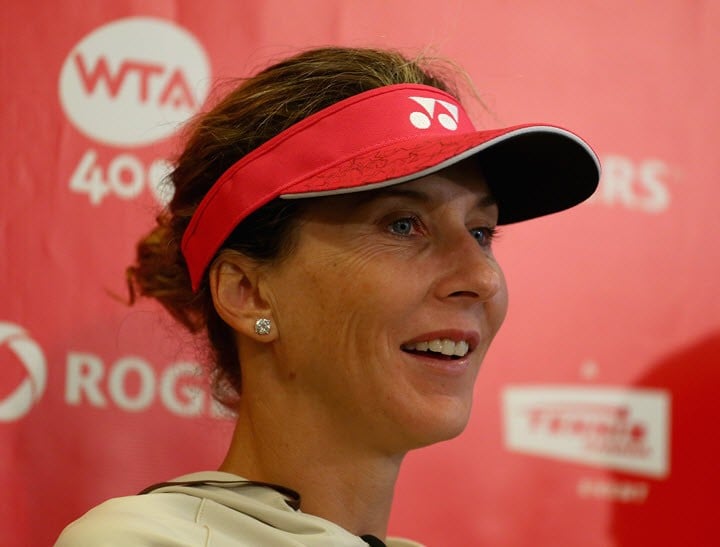 Over 20 years later, Monica is still learning to control her disorder, but her relief at having a diagnosis was overwhelming.
"Now I feel comfortable eating in a social situation and I don't feel the urge to go back to my house or hotel and binge eat," she says. "But I still have it so it's really about learning to manage it."